Easy Sweet and Sour Sauce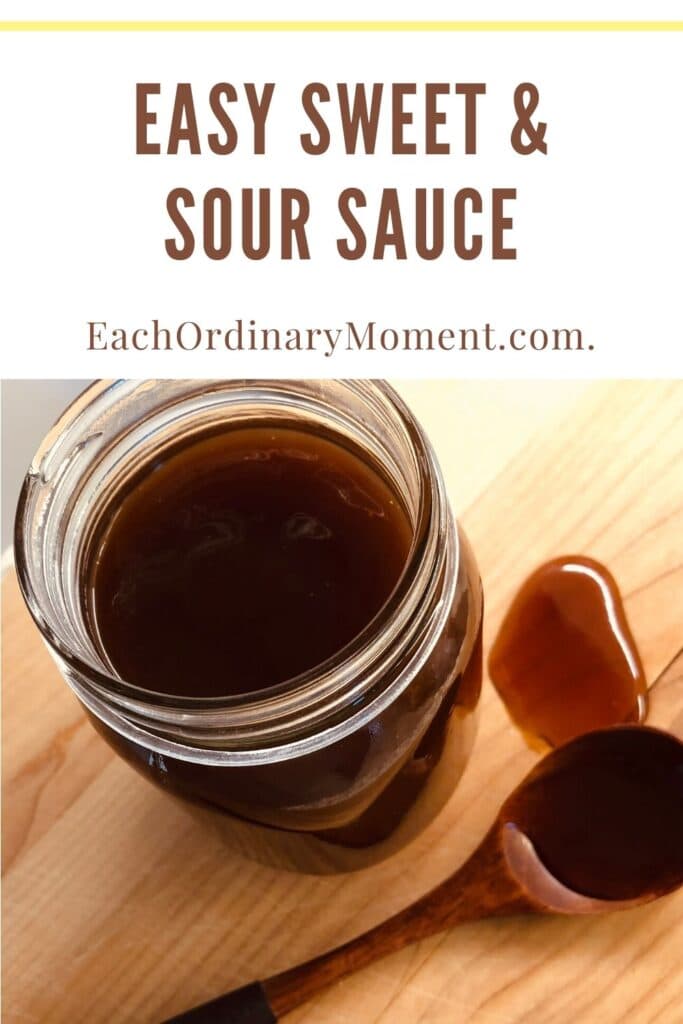 This delicious sweet and sour sauce is so simple to make. It comes together in just a few minutes and can be served right away if you're pinched for time, but allowing it to either simmer for 30 minutes on your stove top or else transferring it to your slow cooker to heat for an hour or more gives the flavors time to really meld and takes the sauce to the next level. This sauce is finger-licking good and can be served as is over rice, but it is also delicious used as a saucy base for meatballs, cubed chicken, pork, or veggies. It stores nicely in the fridge so you can keep it on hand for whenever the craving for sweet and sour hits you.
Easy Sweet and Sour Sauce
Active prep time: 10 minutes Cooking Time: 30 minutes on stove top or 1+ hours in slow cooker
Makes approximately 3 ½ cups of sauce
1 ¾ cups brown sugar
¼  cup cornstarch
½  cup white vinegar
1 ½  cups water
½  cup low sodium soy sauce
¼  cup ketchup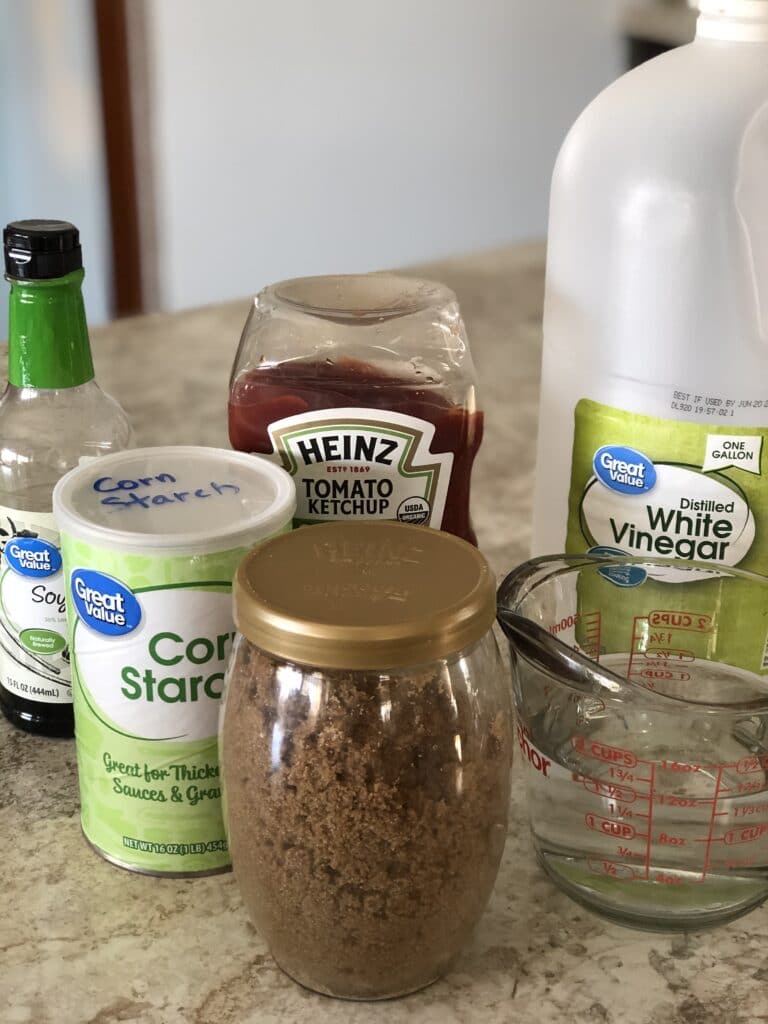 Directions:
In a large pot, mix together the brown sugar and cornstarch until well blended. In a large measuring cup or other pourable container, whisk the remaining ingredients together, and then pour into the sugar-cornstarch mixture and whisk to combine. Over medium high heat, bring the sauce to a boil while continuing to whisk constantly. Boil for one minute, then reduce to low and simmer for 30 minutes, stirring occasionally. This sauce is delicious served over rice, or it can be used in any recipe requiring ready-made sweet and sour sauce. Make sure to check out the variations below!
Slow cooker: Follow the recipe through to the step of one minutes boiling time. Transfer to a 5 quart crockpot and heat on high for 1 hour or on low for 3 hours.
Pineapple Sweet and Sour Sauce: Once the sauce has boiled for one minute, add 1 20 oz. can pineapple chunks. Continue recipe as directed.
Sweet and Sour Meatballs: Once the sauce has boiled for one minute, add frozen meatballs and continue with recipe as directed. You can use store bought frozen meatballs, or check out this delicious recipe for Oven Baked Meatballs.