Faithful is Our God: One Family's Testimony of the Grace of God through Heart Surgery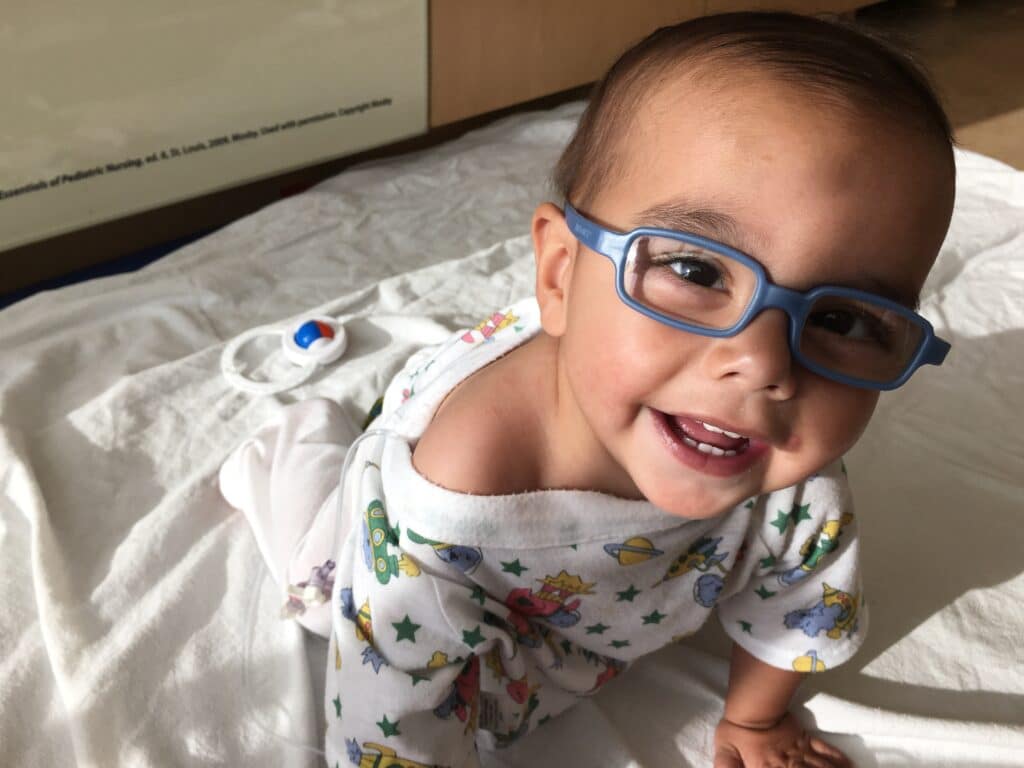 I blink fast, trying to hold back the tears gathering in my eyes. Strangers in matching light blue scrubs and surgical caps wheel my barely one-year-old son down the hospital corridor. We are walking towards the operating room, where moments later, the surgeon will open my baby son's chest and begin to skillfully repair his tiny, fragile heart.
Mercifully, the medicine the nurse has given to make him sleepy is already doing its job. He is calm and relaxed, just as if he was snuggled in his own cozy bed at home instead of lying in a utilitarian hospital crib.
This is Michael's second open-heart surgery. The first one was done just days after his birth, nine months before he would join our family, and all our hearts – his, my husband's, and our two older boys' – would become inseparably entwined. Now, as I stand at the "kissing corner", the farthest point parents are allowed to go with their child, my own heart is breaking in two.
The surgical staff are strangers to me, but they know my son well – he has spent months of his newborn life in this hospital, undergoing numerous procedures in the operating room beyond his initial heart surgery. The compassion in their eyes and their gentle voices are evidence that they care deeply about my little one. I know he is in good hands. I know he is in God's hands.
Kissing his sleepy face one last time, I breathe a prayer and squeeze his hand. I have been told that his tiny fist is about the same size as his heart. No bigger than two or three of my fingers. I hold on a moment longer, and then it's time to let go.
A nurse pushes a button, and the double doors at the end of the hall swing open. They wheel him through, and the doors shut again. "Go with him, Lord! He is in your hands." It is now that I must rest in what I know about my God: He loves us. He is with us. Faithful is our God.
Michael's heart surgery went well, faster even than the surgeon had anticipated. Because of Michael's complex heart condition, his cardiac team had a plan A, B, and C going into surgery. They had told my husband and me that they wouldn't know for sure which surgery they would be able to perform until they were actually working inside his heart.
In answer to many prayers, the surgeon successfully completed plan A, a procedure called a Glenn, and everything went smoothly during the surgery.
Except for what didn't.
During the operation, something wholly unexpected and extremely rare began happening. As Michael's blood cycled through the heart and lung machine that was keeping him alive while the surgeon worked, his red blood cells began breaking down, and over the next 24 hours, his kidneys filled with broken red blood cells, eventually becoming clogged to the point where they stopped functioning.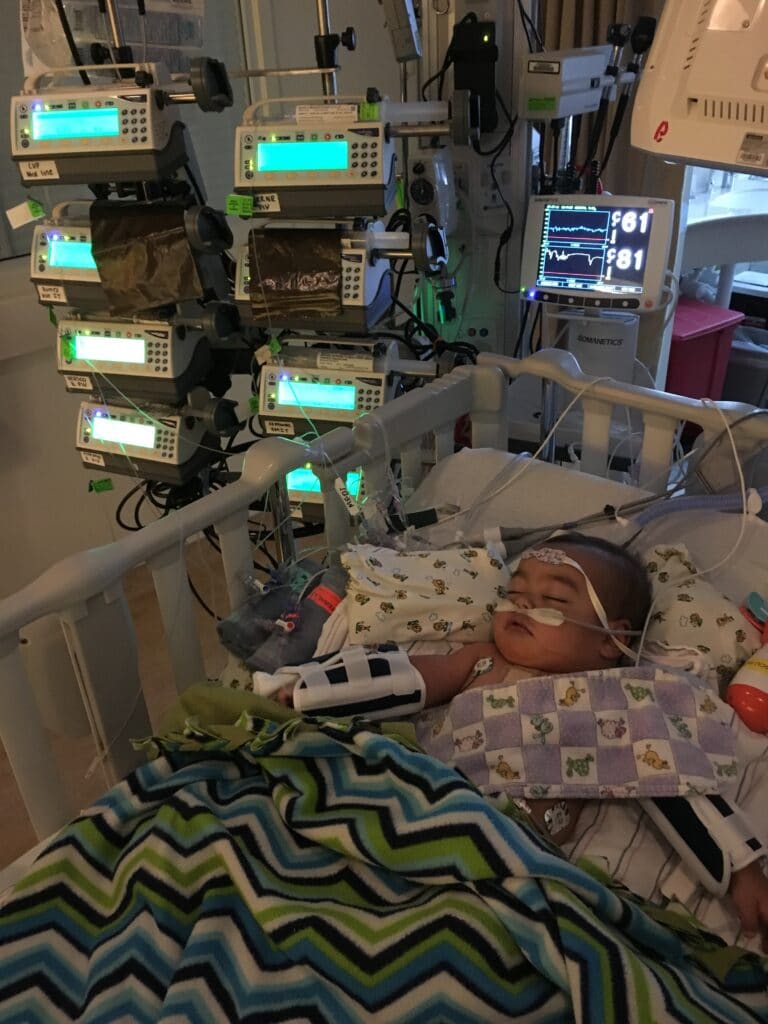 Michael is a little fighter. But the blood-colored urine trickling slower and slower into his catheter bag until it stopped altogether told us it would take more than his ability to battle for his life if the frightening situation was to turn around.
His medical team told us frankly that they had never seen this happen before, only read about it. Michael's other systems were beginning to be affected as well. The teams' furrowed brows, hushed tones, and frequent worried glances at the monitors did little to reassure me that everything would be alright.
Michael began crying, but because of his fragile condition, he couldn't be held – the best I could do was stroke his hand or gently squeeze his little legs. His blood pressure was creeping higher and higher, setting off the alarm. A doctor leaned through the doorway, glanced at the monitor, and snapped something about how important it was to keep him calm.
But I was as helpless to calm my baby as it seemed the medical staff was to figure out what was going on with his body and how to reverse it.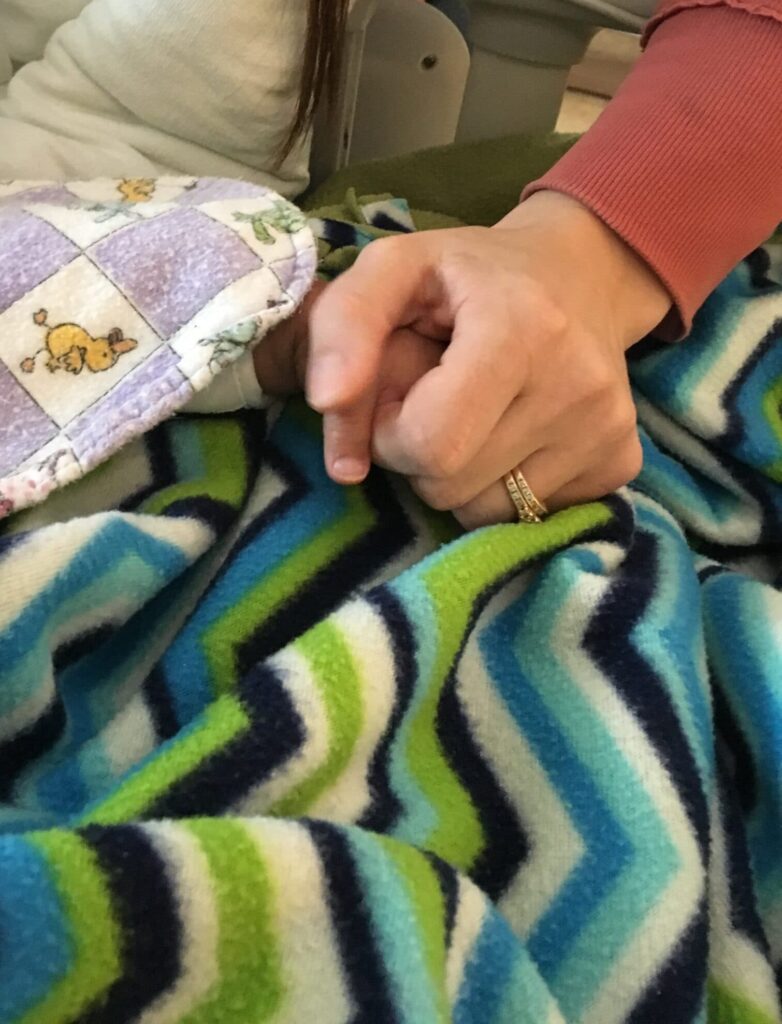 Eventually, it was decided Michael's best hope was dialysis, which would clean out his kidneys and hopefully get his urinary system flowing again. As his medical team made arrangements to take him for kidney dialysis, my sister-in-law, Cheryl (who kindly came to be with me during the surgery), and I left the PICU room for a quiet area. I called my husband, and we cried and prayed together, clinging to the promises of our loving and faithful Heavenly Father.
Then we began to text, call, and email everyone we could think of who we knew would join us in praying, imploring God to touch Michael's body. We needed a miracle!
And a miracle is exactly what God graciously gave us that day! When Cheryl and I arrived back in the room a little while later, I saw the most glorious sight: a small trickle had started to flow once again through his urinary catheter. The dialysis doctor met us in his room. She was elated to see that some flow had resumed. She told me she would hold off on dialysis, for the time being, explaining that our kidneys are so incredibly designed that even if they function at 20%, it is better than what any dialysis machine can do.
Ever so slowly, over the next two weeks, Michael's kidneys regained normal function. He gained more strength each day as his heart continued to heal. We knew he was in the best of hands- not just the amazing, highly skilled, and deeply caring staff at the University of Minnesota Children's Hospital, but much better than that, the hands of our loving and faithful God.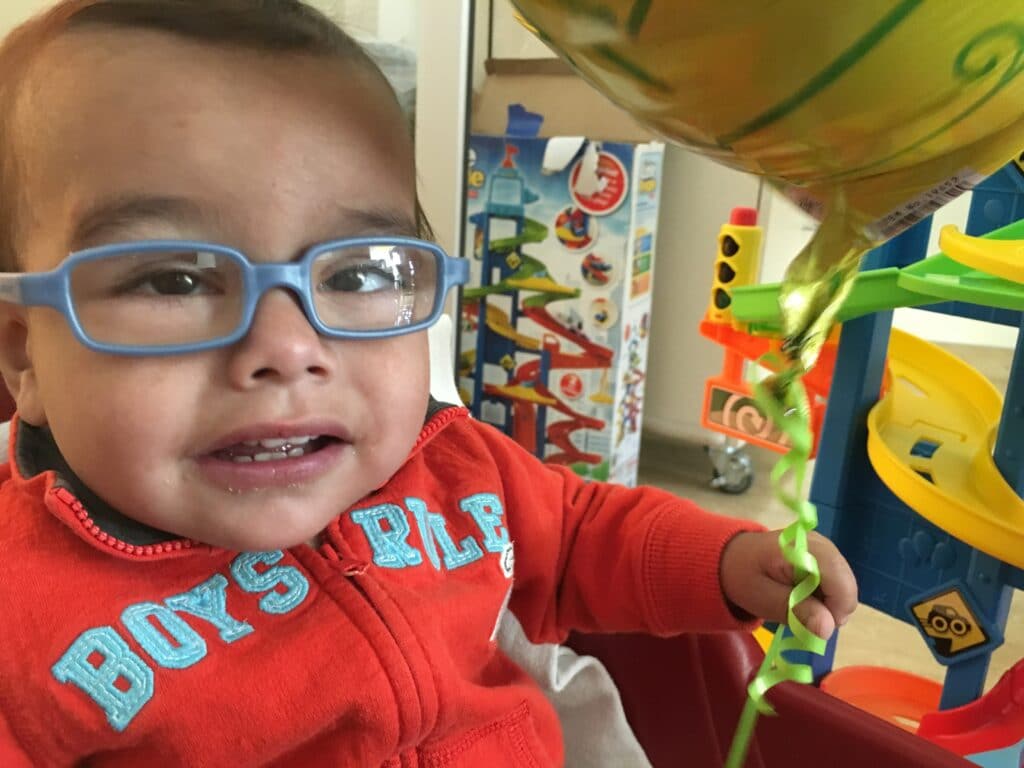 When Michael was finally strong enough to be discharged, my husband and our two other children made the 14 hour round trip to come and pick us up. We drove through the night, arriving home in the wee hours of a Monday morning. We had a follow-up appointment with his regular cardiologist that Wednesday, and everything looked great. He appeared to be healing well, gaining a bit of weight, and was alert and so happy to be out of the hospital and able to play again.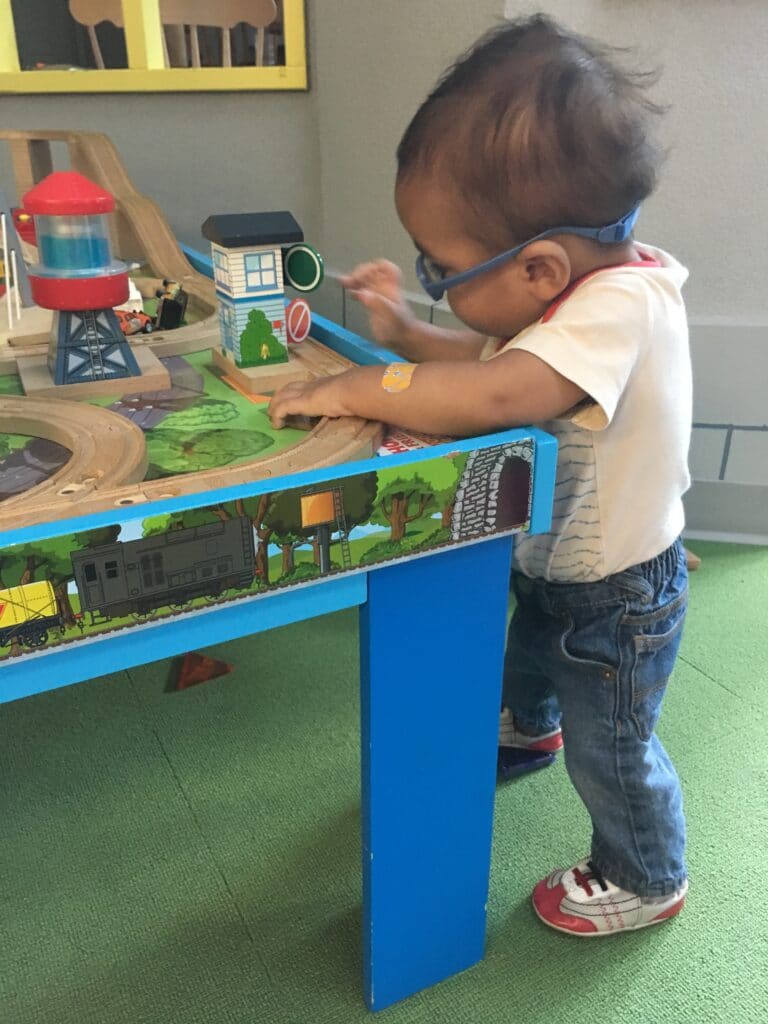 But by Friday, we noticed that he seemed to be gaining too much weight. It became obvious that this wasn't just a little pudge returning to his cheeks. He was retaining fluid, which was concerning to us, especially since the cardiologist at the Children's Hospital had discontinued his diuretic medicine before discharge, reasoning that our son no longer needed to be on it. Saturday, Michael's condition was even worse. That night, as I put him to bed, I told my husband that we would take him into the hospital straight away if he wasn't starting to look better by the morning.
After a fitful night, Sunday morning dawned, and our little guy was beginning to experience evident distress and shortness of breath. We texted his pediatrician, who agreed that he needed to get to the hospital quickly. At our small, rural hospital, the staff assessed him and felt that his needs were beyond what they could provide care for, so they began to make plans to transport him to the nearest big city hospital, three hours away.
Our hospital contacted the Fargo hospital, which reached out to the team in Minneapolis. Gratefully, they agreed with what we suspected: he needed to immediately return to his diuretic medicine and get rid of all the extra fluid his body was holding on to. The local hospital staff agreed to begin IV medication and told us that if he responded well, we could stay there, and they would treat him locally.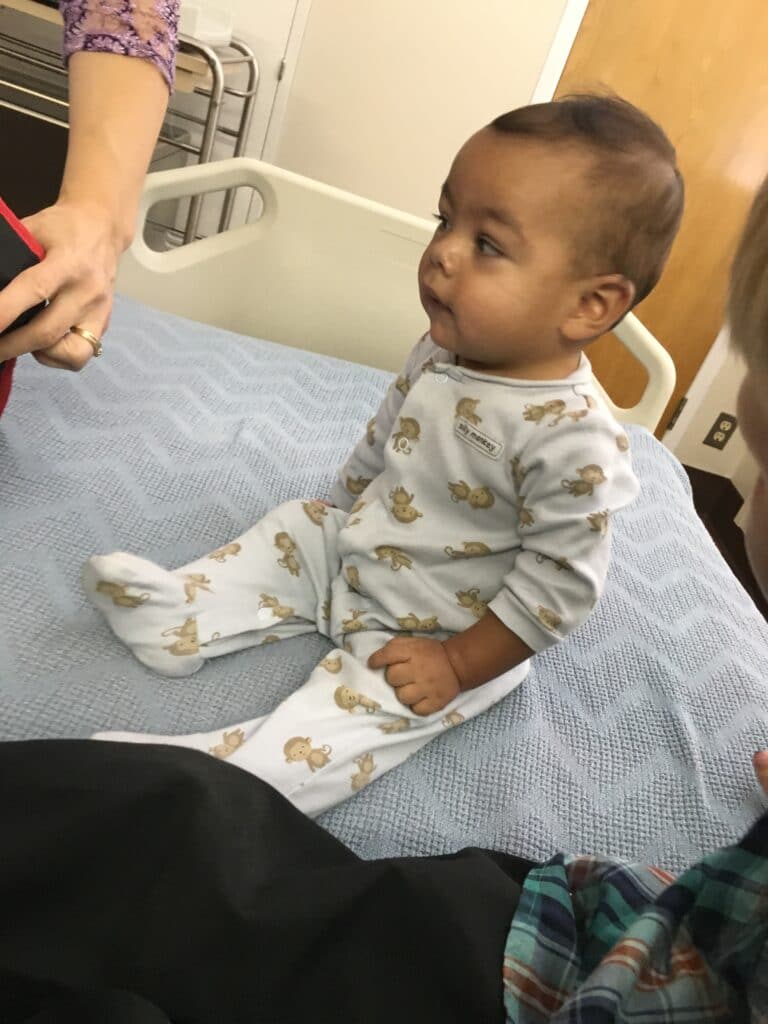 We are forever grateful to our Lord that Michael responded beautifully to the IV diuretic medication. He went through a lot of diapers that Sunday and through Monday morning! Later in the day on Monday, we were able to return home, this time for good!
—> You'll also want to read Preparing Spiritually Brave Kids and Anchored: 16 Powerful Promises from Scripture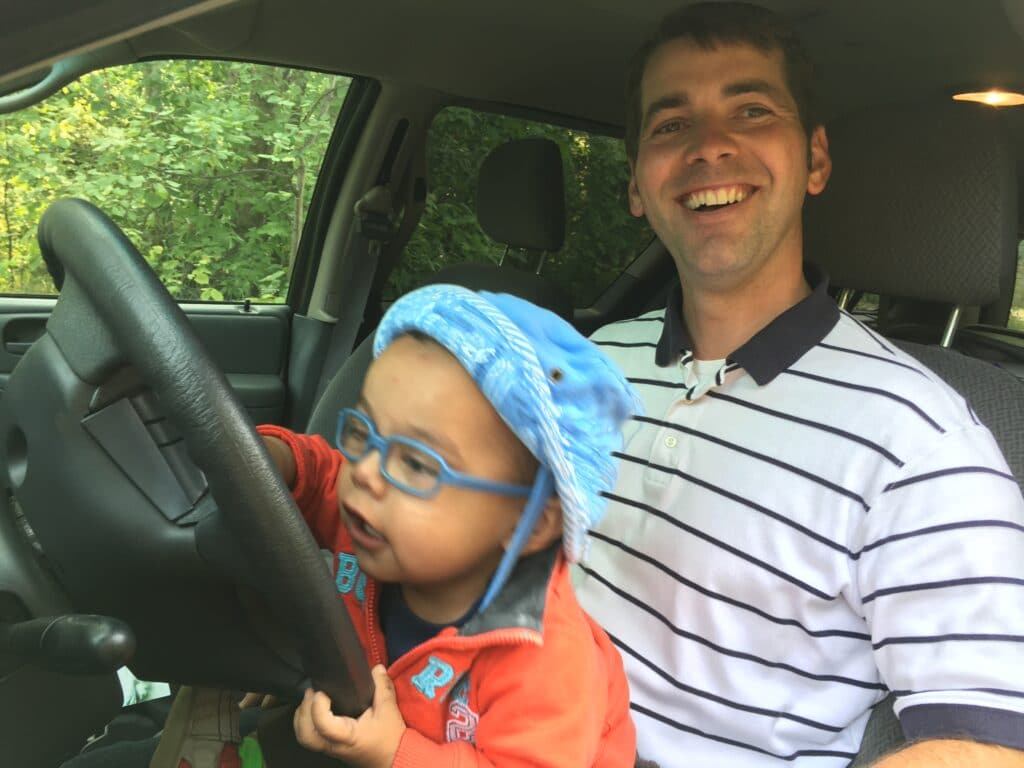 That summer held some of the hardest experiences my husband and I had ever been through as a couple. Besides our son's heart surgery, some other crushing things were also going on, and we felt like we were being pushed to a breaking point. We still look back at that time in our lives, shake our heads, and know deep in our hearts that it was only the grace of God that carried us through that season. (I talk about this all a little more in the post Choosing Joy).
But I am here to tell you that we made it safely through, stronger in our faith in God and our commitment and love for each other. And our little man is a healthy, robust, energetic boy who continues to amaze his doctors every time they see him.
I don't know what you may be going through right now, but I know you have burdens you are carrying. I want you to be reminded today of God's faithfulness. I know I continually need to be reminded because the pressures of life push in so hard, and it is so easy to begin to doubt.
Even as I write this post, my body is exhausted from a too busy summer, a week of a houseful of sick children, and difficult situations and news coming in from several directions. But just as I have seen God work on my behalf in times past, I know I can trust Him to continue to guide and provide for my and my family's future. I love this quote by Corrie Ten Boom:
"Never be afraid to trust an unknown future to a known God." Corrie Ten Boom

Corrie Ten Boom
(I've made a free printable of this quote, available right here!)
In Old Testament times, God instructed His people to set up stones of remembrance (Joshua 4). Visible, tangible reminders of what God had brought His children through and how He would continue to guide and provide in the years to come if only they would believe and follow.
If you are walking through a difficult time right now, may I encourage you to think back over some times in your past when you have seen God work on your behalf? If you weren't journaling at the time, maybe you can write down a few things that come to mind right now. Was there a particular Psalm or song God used to minister to your heart? For our family, Psalm 91 was a psalm we read over and over through the time that Michael was hospitalized, and all these years later, it still holds such deep meaning for us.
Taking some time to remember God's faithfulness to you in the past can bolster your faith for today and tomorrow. If you are young in your faith and you are just beginning to grow in your relationship with Christ, I encourage you to seek out and listen to the stories of others who have walked with God through all sorts of circumstances and let their stories plant seeds of faith in your own heart.
Most of all, dig deep into God's Word for yourself because it is there that you will find strength for today and bright hope for tomorrow. It is there that you will come to know that faithful is our God.
Here are Some Scriptures that Remind Us that Faithful is Our God
"Be strong and of a good courage, fear not, nor be afraid of them: for the Lord thy God, He it is that doth go with thee; He will not fail thee, nor forsake thee." Deuteronomy 31:6
"When thou passest through the waters, I will be with thee; and through the rivers, they shall not overflow thee: when thou walkest through the fire, thou shalt not be burned; neither shall the flame kindle upon thee." Isaiah 43:2
"It is of the Lord's mercies that we are not consumed, because his compassions fail not.They are new every morning: great is thy faithfulness.The Lord is my portion, saith my soul; therefore will I hope in him.The Lord is good unto them that wait for him, to the soul that seeketh him.It is good that a man should both hope and quietly wait for the salvation of the Lord." Lamentations 3:22-26
"He that dwelleth in the secret place of the most High shall abide under the shadow of the Almighty.I will say of the Lord, He is my refuge and my fortress: my God; in him will I trust." Psalm 91:1-2
Epilogue: This post was originally written in July 2020 to celebrate Michael's 4 year heart surgery anniversary. It was updated in March of 2022. Michael is scheduled for his third heart surgery in May of this year. Remembering the faithfulness of God through the events of 2016 has helped to anchor our hearts in hope as we face the unknown future, secure in what we know about our God.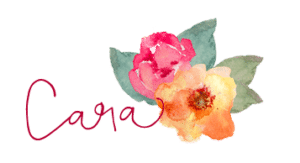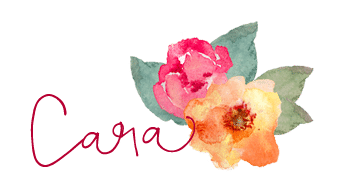 Here are a few of my favorite books that I know will encourage you too! (Amazon affiliate links)
How I Know God Answers Prayer by Rosalind Goforth
In Trouble and in Joy by Sharon James
Suffering is Never for Nothing by Elisabeth Elliot