How to Persevere with Joy (Even When You're Weary)
Inside: You long to be a persevering person, to keep going strong when life is hard, and do so with joy. Yet finding strength and knowing how to persevere through adversity, challenges, and even grief isn't always easy. Understanding why it can be hard to persevere and renewing your mind with the foundational truth of God's Word is key to developing perseverance so you can press on with hope, confidence, and expectancy.
This post may contain affiliate links to products and resources we use and recommend. Read our full disclosure here.
"I am just so tired. I don't know how much longer I can keep going." Have you felt this way at times? I have. Sometimes I've said it out loud. Many more times, I've thought it in quiet desperation. None of us want to be considered quitters. We want to be known as strong. Confidant. Capable. We want to run this race of life well. More than that, we want to face the future with joy, not weighed down with discouragement and defeat.
The truth is, life is hard in this broken world – so how can we continue to persevere with joy when we are battle-weary, the road is steeper than we have strength for, and we feel like giving up?
If you and I were to sit down with some friends over cups of tea and start swapping stories, we would all have some heavy stories to tell from the past year. And there will be more challenges this year, next year, and the year after that. Realizing this can either cause us to be overcome by despair or drive us to seek ways to prepare our hearts to meet the challenges ahead with joy. The good news is that we can choose the latter!
For several years now, I have chosen a word for the year. This practice has been so helpful for me as I seek to anchor my soul through life's storms, focus my time on what matters most, and grow in my relationships with the Lord, my family, and the people around me. This year, the word that God prompted my heart with was the word "continue."
Read: Prepared: My 2021 Word for the Year
To continue means to persevere despite hardship, opposition, or discouragement. And to persevere means to remain steadfast and constant in any course despite difficulties. Let those words sink in deep: Steadfast and constant despite difficulties. That is what I want for my life – but not with white knuckles, gritted teeth, and forced determination. No, I want to persevere with hope, expectancy, and confidence – I know you do as well! But how? To understand how to persevere, we need to discuss why it can sometimes be so challenging to do so!
Why it Can Be Hard to Continue to Persevere
Difficulties, discouragements, and sorrows are nothing new to the human experience: we live in a fallen, sin-cursed world. Sickness, relationship struggles, financial burdens, family crises – these are just a few of the hardships you may be facing. On top of the "normal" burdens we carry, for many, the events of the last couple of years have brought a new level of difficulty to our lives and have pushed the boundaries on what we thought we could endure. Things we thought would surely get better, easier, and less heartbreaking only seem to have gotten worse, more challenging, and sadder, leaving us weary and fatigued in a few different ways. Let's look at three common types of fatigue that we all face at times.
Three Common Types of Fatigue
Compassion fatigue is defined as "apathy or indifference toward the suffering of others as the result of overexposure to tragic news stories and images and the subsequent appeals for assistance." Compassion fatigue has become an alarming reality for many of us. Even if we have not personally experienced tragedy, we are exposed to the suffering of others constantly. Though we may be cautious about how many news headlines we read and how much time we spend on social media (something that is highly advisable), people we know and love and care about in real life are suffering, and we can't just shut that off. Or can we?
Compassion fatigue begins when our hearts grow so heavy with the knowledge of the sorrow of others, and our feelings of helplessness, that we start to become indifferent to the grief others are experiencing. This can happen out of self-protection (it's uncomfortable to think too much about the suffering of others) or simply because we are so overwhelmed with others' needs that we have no more capacity to care. Our hearts feel like an overstuffed closet. It's too hard to pick and choose what to care about, and we can't fit anything else in, so it seems the only solution is to shut the door and hide the key.
A warning light that you may be experiencing compassion fatigue is when it feels exhausting to continue caring. You are tempted to quit fighting against the cold apathy settling in where there was once warm and vibrant compassion.
Physical fatigue is a form of exhaustion that we are all familiar with to some degree or another. We may describe this as being "bone-tired." It is a deep weariness that will take more than one night of good sleep to fix.
Sometimes we choose to run ourselves ragged because we aren't intentional about rest and times of sabbath. Still other times, physical fatigue results from life's everyday mundane tasks and responsibilities. The tedious things that bog us down make it hard to keep putting one foot in front of the other. The necessary household chores are never complete. There's the vacuums, washers, and toys that need repair faster than we can say "done" about the last thing that just broke. The children that are ill, frightened, or hungry during the night, waking us from the restorative sleep our bodies so desperately need.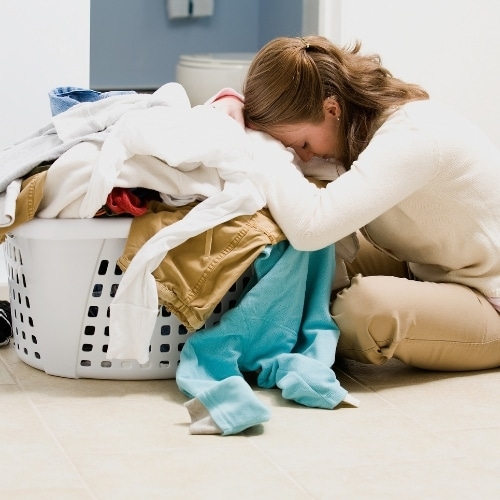 It's often the tedious, constant demands of life as much as the tragic ones that begin to get to us. That constant drip…drip…drip of daily life. And I'm not talking about the coffee machine, though that may be constantly dripping, too, in a futile effort to stay alert and functioning productively. Many of us keep pushing on through physical fatigue because quitting isn't even an option, but every day feels like drudgery, and it's all we can do to keep putting one foot in front of another.
Read: Why the Mundane Parts of Motherhood Matter
Spiritual fatigue is another type of weariness that we can experience. This type of fatigue is a soul weariness that can happen for many reasons. Perhaps we have prayed for years for something we know is God's will, such as the salvation of a loved one, and the prayer remains unanswered. Maybe we have been engaging in a constant spiritual battle and, like Moses, our arms are too heavy to hold up any longer unless someone comes beside us and helps us hold them up (Exodus 17:12).
Our times in the Word and prayer can seem like such an effort, and instead of feeling renewed, refreshed, and sustained with fresh power for the day, we feel defeated and spiritually dry. This is perhaps the easiest area to stop persevering in – few if anyone will know (at least for a time) if we are not continuing in prayer, spiritual battle, and daily time with the Lord in His Word.
Experiencing any type of fatigue can make it hard to continue to persevere at all, let alone with hope, expectancy, and confidence! And if we are experiencing weariness in one area, it is bound to affect us in other areas. For instance, if we are so physically tired that it is difficult to focus on reading the Bible, and we fall asleep while trying to pray, that physical fatigue will affect our spiritual well-being. Likewise, if we feel weak spiritually and our spirit is not being "renewed day by day" (2 Corinthians 4:16), we will find it even harder to fight against compassion fatigue.
How Can We Continue to Persevere with Joy When We'd Rather Give Up?
Finding the strength to persevere starts with reminding ourselves of some important things that are true. And by reminding, I mean purposefully meditating on eternal truth – truths that are timeless but so easily forgotten in our hectic everyday lives.
As we develop perseverance, we need more than just grim, grit-your-teeth-and-hang-on determination. The goal is to face the future with rejoicing like the Proverbs 31 heroine did (Proverbs 31:25). Through the years, as I have battled one or more types of fatigue in different seasons, God has graciously renewed my strength through a variety of means again and again and day by day.
Read: Choosing Joy
In future posts, we will look in greater detail at very practical, daily ways to develop perseverance, fight fatigue, and thrive despite the difficulties we face. But for now, I'm going to share with you three truths from Scripture that have helped me to continue when I've wanted so badly to throw in the towel. Because the battle for perseverance is won or lost first in our minds, guiding our hearts with foundational truth is the first step in learning to persevere with hope, confidence, and expectancy. Let's explore a few life-giving truths together.
Truth #1: We Can Continue to Persevere Because God is Our Strength
God will not forsake you. On your hardest day, He will not abandon you, and it is His grace that sustains you. And on your best day, it is still the Lord who is pouring His abundant grace into your life. When life overwhelms you and you feel like you are struggling alone, He is there. He understands your most profound grief, knows your greatest fears, and sees the heavy burdens you are carrying. If you are His child through faith in the redemptive work of Christ on your behalf, then you are held in His hand, and He will never leave you or forsake you (John 10:27-29; Hebrews 13:5).
Scripture passages for further encouragement:
God's strength to keep caring: Proverbs 11:16-18, 24-25; 1 Thessalonians 3:12-13; 1 Peter 3:8-9
God's strength to keep working: 1 Corinthians 15:57-58
God's strength to keep believing: 1 Peter 1:6-8; 5:10
Truth #2: We Can Continue to Persevere Because the Work We are Doing Matters
Whether you are doing laundry, making a meal for a friend's ill family, or teaching your children around the kitchen table, your work matters when you are "working as unto the Lord" (Colossians 3:23-24).
Whether you are a full-time homemaker, working a paid position at a company, retired or a student, serving in oversees ministry, or helping an elderly neighbor with lawn care, your work has eternal significance. Your work matters today, and it matters for eternity.
When we know that what we are spending our time on is significant and impacts eternity, it can give us a boost and enough internal motivation to get up again tomorrow morning and do it all over again. That being said, though the battle to be an overcomer begins in our minds, it doesn't end there. Many times, there are ways that we can and must simplify our daily workload (physical fatigue), which in turn helps us to have more margin for caring for others (compassion fatigue) and spending time with the Lord (spiritual fatigue). We will look further into that subject in future posts.
But for now, remember this: perfectionism will lay a deadly blow to joyful perseverance. Are there times when you feel like a deer in the headlights as you stare blankly, paralyzed at the long, glaring lists of things that need doing, people that need help, relationships that need tending? If you feel like there is no way that you can possibly do it all, you are right. We can easily let perfection paralyze us from doing anything because we can't do it all. Stop perfectionism in its exhausting tracks by asking God to show you small but specific ways He wants you to press on. Here are a few ideas:
You can't obliterate world poverty, but a budget tuck here or there can give your budget margin so that you have just a little extra to give to a cause God has burdened you for (Luke 21:3-4). Remember, in God's economy it may be something as "small" as providing a cup of cold water to a thirsty child (Matthew 10:41-42; Matthew 25:35-40). Every act of obedient compassion, however small it is, is like a piece of kindling that keeps the fire of love for others alive in your heart.
You can't keep a spotless house if you are a mom to littles (and you probably can't at any other stage of life, either), but you can set your timer for 15 minutes and clean the part of the house that will bring the most calm to your home (my Grandma called this "a lick and a promise"). While you do this, boil the tea kettle or brew some coffee. When the timer goes off, you may find you are energized enough to keep going a little longer, or you can take a rest and enjoy a cup of refreshing tea or coffee while you do the next idea:
With your cup of tea in hand, spend another 15 minutes reading a Scripture passage, writing down a prayer, or thumbing through a hymnbook and humming a tune of praise. Don't let the thoughts of defeat that you aren't spending glorious hours of your day in deep study keep you from spending any time with God at all. Fighting to keep the spark of your spiritual life alive will produce beautiful results over time!
Scripture passages for further encouragement:
Caring for others matters: Hebrews 6:10
Faithful daily work matters: Luke 16:10
Consistently walking with God matters: John 15:1-5
Truth #3: I Can Continue to Persevere Because There is a Better Day Coming
Each of us are carrying burdens of some variety. These burdens may look very different from each other: some may be easy to talk to others about, some we can only make known to a small circle of trusted friends, and yet others might be known only to God and us. It's been said that each of us is either in a trial, just coming out of a trial, or heading into one. I can give testimony that in my life there have been seasons when God has gently eased my burdens and provided times of refreshment, and I trust you have experienced the same. Yet, at other times, difficult seasons feel like a revolving door – you never quite get out of one before you are headed right back into another, and round and round it goes. Have you been there?
When we are going through an especially crushing season, we may feel as if we won't make it out alive. Some reading this may be experiencing that right now, enduring tremendous loss and sorrow and excruciatingly painful circumstances. I cannot promise that any of that will miraculously go away as much as I wish I could.
But this I do know: life ebbs and flows, seasons change, circumstances alter. Drawing from my own life experiences, as well as the testimonies of others, I can bear witness that God so often graciously gives us seasons of reprieve and rest as our faith grows stronger. And yet, even if what we are facing right now doesn't ever get better or go away, if that prayer is never answered the way we desire it to be, we can press on because there is a better day coming.
This life is not all there is. Listen to what the Apostle Paul had to say about perseverance through adversity: "Brethren, I count not myself to have apprehended: but this one thing I do, forgetting those things which are behind, and reaching forth unto those things which are before, I press toward the mark for the prize of the high calling of God in Christ Jesus." Philippians 3:13-14 (emphasis mine).
Read: Flourish: How to Thrive and Grow in Your Relationship with God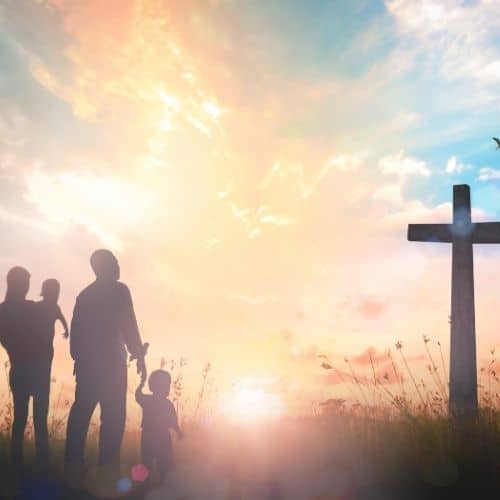 Even Jesus endured the shame of the cross for the "joy that was set before Him," and He is the reason that we can run this race of life with patient endurance (Hebrews 12:1-3). This life is not all that there is. Listen to this promise of Jesus: "And, behold, I come quickly; and my reward is with me, to give every man according as his work shall be. I am Alpha and Omega, the beginning and the end, the first and the last. Blessed are they that do his commandments, that they may have right to the tree of life, and may enter in through the gates into the city." Revelation 22:12-14.
And here's one more beautiful truth to meditate on as you seek to be a persevering person: "He will swallow up death in victory; and the Lord GOD will wipe away tears from off all faces; and the rebuke of his people shall he take away from off all the earth: for the LORD hath spoken it. And it shall be said in that day, Lo, this is our God; we have waited for him, and he will save us: this is the LORD; we have waited for him, we will be glad and rejoice in his salvation." Isaiah 25:8-9. Now that's a promise to get excited about!
Scripture passages for further encouragement:
A promise of rest: Matthew 11:28-30; Psalm 37:5-7
A promise of renewal: Isaiah 40:28-31; Romans 8:25-27
A promise of refreshment: Matthew 5:6; John 6:35; Jeremiah 15:15-16
Developing perseverance begins with anchoring our minds and hearts in the truth of God's Word. We have a merciful and compassionate God who knows our frame and remembers that we are but dust. Our strength is finite, but His strength knows no end (Psalm 103). We grow tired, but He never slumbers or sleeps (Psalm 121:2-4), and He faithfully gives us rest, renews our strength, and restores our joy. Because of this, we can continue to persevere with hope, expectancy, and confidence. Press on!
"This I recall to my mind, therefore have I hope.

It is of the LORD'S mercies that we are not consumed, because his compassions fail not.

They are new every morning: great is thy faithfulness.

The LORD is my portion, saith my soul; therefore will I hope in him.

The LORD is good unto them that wait for him, to the soul that seeketh him.

It is good that a man should both hope and quietly wait for the salvation of the LORD."

Lamentations 3:21-26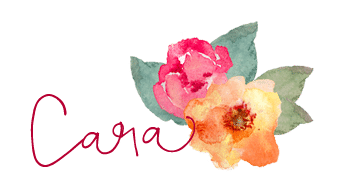 If this post has been a blessing to you, please share it with a friend!