When You've Got to Go Through It: Overcoming Fear with Resurrection Hope
What's inside: When we are in the throes of a situation pulling us towards anxiety and dread, the waves of fear can swallow us up so quickly unless we are prepared to fight back with something stronger than fear: and we can, because the Scriptures give us powerful truth for overcoming fear with resurrection hope.
In the adorable children's story called We're Going on a Bear Hunt, one beautiful summer day, some young children set out on a grand adventure, determined to find a bear. The sun shines beautifully in the clear summer sky as they begin their search, but they start facing increasingly daunting obstacles before long. Whenever they encounter a challenging situation, they chant, "We can't go over it. We can't go under it. Oh no! We've got to go through it!"
The Bear Hunt is a cute and fun fictional story, and we know it ends well. But there is nothing cute or fun about the daunting, fear-inducing tough stuff that you and I face – bears we did not choose to go hunting for and chapters of our lives that we don't know for sure will end happily.
Fear and I are well acquainted – so much so that even as I read this imaginary tale and the words, "We've got to go through it," a tiny and uncomfortable wisp of fear begins twisting in the pit of my stomach. In this tale, the children face each difficulty and unknown outcome with fearless abandon. Yet when I come up against situations that fill my heart with dread, if there were an escape route to be found, I would take it faster than you can say, "Oh no!"
Have you ever been there, standing on the brink of something that you knew would be hard, perhaps painful, but it is impossible to turn around? Maybe it was a situation you saw coming for a long time or a seemingly impossible, even dreadful, circumstance that you suddenly found yourself in without time to prepare. Perhaps, you are walking a life path that seems only to be getting steeper and more complex, but there is no turning back. You've got to go through it.
Some "We've got to go through it" situations may include unexpected medical diagnoses, job loss or a high-stress job with no alternative available, or broken relationships. Other cases may consist of failing health, debilitating old age, financial crisis, church issues, moving away from the support of family and friends, the fall-out for standing by your convictions, and the deep valley of grief after losing a loved one. These are just a few circumstances many of us face throughout our lives.
When we are in the throes of a situation pulling us towards anxiety and dread, the waves of fear can swallow us up so quickly unless we are prepared to fight back with something stronger than fear. When we face scary stuff that we must go through, we need more than a pep talk and a Pepto Bismol. We need the hope of the resurrection.
*Disclaimer: I am not a certified counselor, and I am not giving medical advice. If you are experiencing ongoing debilitating anxiety or fear, please consider seeking professional help. I am simply sharing my experiences and what has helped me overcome anxiety and fear as I apply biblical truths to the situations I face.
How does the Resurrection give us hope as we face our fears and walk through valleys that shake our confidence and courage to the very core? To find the answer, we will look deep into the pages of Scripture. But first, let's talk about what fear is and what its purpose is – and isn't.
What is Fear?
The Merriam-Webster dictionary defines fear as "the emotion experienced in the presence or threat of danger." We often interchange the words fear and anxiety (defined as "apprehensive uneasiness or nervousness usually over an impending or anticipated ill: a state of being anxious). While they are similar and often overlap, there is a difference.
Many of us struggle with anxiety and tend to "borrow trouble" from the future (something we are commanded not to do; see Matthew 6:34 and Philippians 4:6), creating fear where no actual threat currently exists. This is an important topic to discuss, but in this post, we will specifically address the fear we experience when we are presently in a difficult, painful, or frightening situation.
What Causes Fear? Three Common Causes:
When we can look with clarity at the why behind the emotion of fear that we are experiencing, we see that it is most often caused by at least one, and usually all three, of the following root causes:
A loss of control – finding ourselves in a situation that is out of our hands
Facing the unknown – not knowing how good or bad things will play out
Knowing for certain that what is ahead will be hard or painful –a concrete understanding of what we must face and knowing that it will be difficult
What is the Purpose of Fear?
God has created us as emotional beings who can experience many emotions. We tend to classify emotions into "good" and "bad" or at least "pleasant" and "unpleasant" categories. Though none of us enjoy the feeling of fear, if kept in its rightful place, it is a valuable gift from God and gives us the impulse to flee danger and seek the safety and well-being of ourselves and others.
For example, the fear of falling from a great height and the subsequent harm that would ensue helps us make safer climbing choices. Fear of experiencing food poisoning allows us to choose safe food cooking practices. Fear of failing a test motivates us to study diligently.
Moreover, learning to face and conquer our "small" fears helps us build the courage to prepare for the more significant, more challenging situations we will face. Those of us who have raised children know that we absolutely want our children to have a healthy sense of fear. A child with "no fear" is a grave danger to themselves and possibly others. Yet, we also realize that fear left unchecked can quickly become a force that paralyzes a child and keeps them from learning, growing, and being willing to try new and good things.
When kept in its proper place, fear is a tool that can guide us toward wise choices. However, it can quickly begin to control us, which is why the Bible is full of admonitions not to be overcome by fear. Fear is a helpful tool but a cruel master. Thankfully, we don't have to be mastered by fear: we can live in courageous confidence because of the hope of the resurrection.
Overcoming Our Fears with Resurrection Hope
Sometimes, with well-known Scripture passages, we tend to skim over them without thinking deeply about what was happening to real people experiencing actual events. This can be the case with the account of Christ's death, burial, and resurrection, so let's take a moment to pause and reflect anew on the events surrounding Christ's sacrificial death and glorious resurrection.
After observing the Passover with him, eleven of Jesus's twelve disciples followed him to the Garden of Gethsemane. He repeatedly implored them to "watch and pray" with him. But his sleepy friends seemed unaware of the soul-wrenching agony Christ was experiencing just a stone's throw away from them as the cool night air lulled them to sleep.
So alone in the garden, Jesus cried, "Abba, Father, all things are possible unto thee; take away this cup from me: nevertheless not what I will but what thou wilt." (Mark 14:36). Matthew 26:42 records Jesus' words this way: "O my Father, if this cup may not pass away from me, except I drink it, thy will be done." And Luke tells us that Christ's agony reached such an intense point that he began to "sweat was as it were great drops of blood falling down to the ground." (Luke 22:44)
Later that night, Christ was betrayed by his traitorous disciple, Judas, and subsequently arrested. Throughout that long, bitter, evil night and into the gray hours of dawn, he was given a mockery of a trial, cruelly beaten beyond recognition, and hung on a brutal Roman cross between two hardened criminals at nine o'clock in the morning. (Mark 15:25).
Christ had hung there on that cruel tree for three hours when the noonday sky suddenly darkened (Matthew 15:33) as the world's sin was placed upon the sinless Lamb of God. The One who knew no sin became sin for us (2 Corinthians 5:21). For three more torturous hours, our Savior, the very Lamb of God, hung there on that barbaric cross, enduring the evil taunts of the jeering crowd who gathered to watch his death. "He saved others but cannot save himself!" they laughed scornfully.
Yet that was not the worst of it. The gospel of Mark tells us that "at the ninth hour (three o'clock in the afternoon) Jesus cried with a loud voice, saying, Eloi, Eloi, lama sabachthani? which is, being interpreted, My God, my God, why hast thou forsaken me?" (Mark 15:34).
Jesus, God the Son, who had never known anything but perfect oneness with his Father, was separated from Him at his most anguishing hour by the torrent of sin laid on his shoulders (see Isaiah 53).
The enemies of Christ thought they had won when Jesus took his last agonal breath. His body, beaten beyond recognition, was taken down from the cross and placed in a borrowed tomb. His enemies had heard enough of what Jesus had taught to remember that He had said something about rising from the dead. Though they surely didn't believe this would happen, they requested soldiers to stand guard outside the tomb, just in case Christ's followers decided to roll aside the giant stone and steal his body.
But his enemies needn't have worried, at least not about the disciples.
Not one of the disciples seemed to have any understanding of what would happen after the crucifixion. As far as they could see, every hope they had held was now torn from them in a cruel twist of fate. Hadn't it been less than a week ago that the streets brimmed with people waving palm branches, shouting "Hosanna!" and throwing their coats down to make a path fit for a king to ride on? Now, mere days later, the once cheering crowds had turned on their Messiah, and as a result, his lifeless body lay wrapped in a shroud of linen, laid to rest in a stone-cold tomb.
Imagine, just for a minute, the utter dejection these disciples must have felt. Hopes dashed, dreams turned to nightmares, not to mention their guilt-riddled consciences, knowing they had deserted Jesus and, in Peter's case, vehemently denied even knowing him.
Some of Christ's followers, including his mother, had been near the cross as he hung there, dying, and the suffering of their beloved Teacher must have haunted their grief-stricken minds. Was this how it was all to end? In those moments, surely it felt as if the worst thing that could ever happen had happened. And the only One they knew Who would have had the answers, the comfort, and the words of peace they needed was gone.
They were alone, confused, and fearful.
That Sunday morning, the sun began to rise over the hills, shining its rays on the same ground that had been soaked with Jesus's blood three days earlier as he carried his cross up to Golgotha. It was perhaps the brightest, loveliest sunrise the women had ever seen. Did they wonder how the sun could rise in such glorious beauty when they carried such grief and hopelessness?
The women were laden down with spices to anoint the body of Jesus. It was a sad, ghastly, yet customary duty that would give them one last chance to honor their Messiah. Walking towards the tomb, they wondered aloud who they could find to help them roll the stone away.
But hallelujah! The stone didn't need any rolling away! It was already moved aside, and there was no body to anoint because the tomb was empty! The darkest days and nights of their lives had given way to the most glorious, death-conquering, fear-defeating truth ever to be announced:
"He is not here, for He is risen, as He said!"
That miraculous, victorious, powerful day changed those first-century believers forever. After Christ's resurrection and subsequent return to heaven forty days later, followed by Pentecost (the day believers were permanently gifted the Holy Spirit), there was no stopping Christ's followers.
Though the early church grew like wildfire, it was accompanied by continued harsh persecution. But those believers had the hope of the resurrection so firmly rooted in the very core of their souls that it gave them the unstoppable courage they needed to face their fears with unwavering trust in their God.
They could no longer be ruled by fear.
Though none of us were there that day, the same resurrection hope that changed those early Christians is at work in us today. As the beloved song goes, "Because He lives, I can face tomorrow. Because He lives, all fear is gone."
4 Scriptural Truths to Remember for Overcoming Fear with Resurrection Hope
The first step towards facing our fears with resurrection hope is knowing and believing what is true. Here are four resurrection truths to cement in your heart.
The worst thing that could ever happen already has – and God won! Instead of evil triumphing that day on Mount Calvary, eternal redemption was secured for all who repent of their sin and turn to Christ. "So when this corruptible shall have put on incorruption, and this mortal shall have put on immortality, then shall be brought to pass the saying that is written, Death is swallowed up in victory. O death, where is thy sting? O grave, where is thy victory? The sting of death is sin; and the strength of sin is the law. But thanks be to God, which giveth us the victory through our Lord Jesus Christ." (1 Corinthians 15:55-58)
The power of death has been broken once and for all: "Forasmuch then as the children are partakers of flesh and blood, he also himself likewise took part of the same; that through death he [Christ Jesus] might destroy him that had the power of death, that is, the devil; and deliver them who through fear of death were all their lifetime subject to bondage." (Hebrews 2:14-15) "And fear not them which kill the body, but are not able to kill the soul: but rather fear him which is able to destroy both soul and body in hell. Are not two sparrows sold for a farthing? and one of them shall not fall on the ground without your Father. But the very hairs of your head are all numbered. Fear ye not therefore, ye are of more value than many sparrows." (Matthew 10:28-31)
The same resurrection power that raised Christ from the dead is at work in my life today! "For though he was crucified through weakness, yet he liveth by the power of God. For we also are weak in him, but we shall live with him by the power of God toward you." (2 Corinthians 13:4) "Now unto him that is able to do exceeding abundantly above all that we ask or think, according to the power that worketh in us, Unto him be glory in the church by Christ Jesus throughout all ages, world without end. Amen." (Ephesians 3:20-21). "I am crucified with Christ: nevertheless I live; yet not I, but Christ liveth in me: and the life which I now live in the flesh I live by the faith of the Son of God, who loved me, and gave himself for me." (Galatians 2:20).
God loves me and will never abandon me. "Nay, in all these things we are more than conquerors through him that loved us. For I am persuaded, that neither death, nor life, nor angels, nor principalities, nor powers, nor things present, nor things to come, Nor height, nor depth, nor any other creature, shall be able to separate us from the love of God, which is in Christ Jesus our Lord." (Romans 8:38-39)
Living in the Hope of the Resurrection
We just looked at four incredible, fear-defeating resurrection truths from Scripture. However, knowing something is true is one thing – living that truth out in a practical, life-changing way is another thing altogether.
When I started writing this post, I was battling fear as the date for my then-six-year-old son's major heart surgery quickly approached. Remember the three things we discussed at this article's beginning that often generate fear? I had been facing each one head-on:
Loss of control (the success of the surgery and my son's recovery were entirely out of my hands)
Facing the unknown (how will the surgery go? will it be successful? how much pain will he suffer? how will my other children do while my husband and I are gone? The questions swirled on and on in my mind)
Knowing some of what lies ahead (my son had severe complications with his prior heart surgery, and he had recently had a couple of relatively minor surgeries, for which the recovery had been more prolonged and painful than expected.)
Our son had many questions of his own. Questions like, "Will it hurt, Mommy?" "Will you be there with me?" and "Will the doctor cut the same place I already have a scar?" felt like a riptide pulling my soul towards a churning whirlpool of fear.
Read about God's faithfulness in this post.
There were many things I did not know, and as Surgery Day approached, I realized that I needed to anchor my soul in what I did know was true to overcome fear before it overcame me. By God's grace, I reminded myself over and over of the truth of who my God is and chose to rest in resurrection hope. A hope that defies all odds because God is more powerful than anything we face in this life, and the ultimate enemy, death, has already been conquered. If God is strong enough to conquer death – and He is – then He is strong enough to conquer whatever fear is gripping my soul today.
And the same Spirit that raised Jesus from the dead is the Spirit that is alive and well and at work in my life this very day, and nothing can separate me from His love.
"To overcome fear before it overcomes me, I must anchor my soul in what I know to be true about Who my God is and what He has the power to do."

When You've Got to Go Through It: Overcoming Fear with Resurrection Hope
As my son went into surgery, and then throughout his recovery, there were plenty of ups and downs, unexpected complications, and praise God, eventual healing and a happy return home. Throughout those weeks, as I made a choice to think on – and believe – that which is true, I truly experienced peace in the middle of the storm.
However, when I let my mind loose, fear was its ready master. This promise from Isaiah is key to replacing fear with peace: "Thou wilt keep him in perfect peace, whose mind is stayed on thee: because he trusteth in thee." (Isaiah 26:3). The word "stayed" literally means to "lean." When we lean away from our fears and lean hard on Jesus, we can walk through even "the valley of the shadow of death" and "fear no evil; for thou art with me." (Psalm 23)
Sweet friend, do you have a dark valley you've got to go through? Take heart: there may be no avoiding that hard place, but you will never walk it alone. The One who conquered the grave and rose victorious is the same One who goes with you and will give you all the grace, courage, and comfort you need to face the future with hope and confidence. Stay close to your risen Saviour, trust Him even when you cannot see, and you will find your fears conquered by the glorious hope of the resurrection.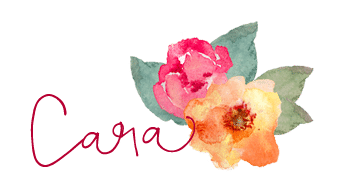 Scriptures for Further Meditation
"Blessed be God, even the Father of our Lord Jesus Christ, the Father of mercies, and the God of all comfort;
Who comforteth us in all our tribulation, that we may be able to comfort them which are in any trouble, by the comfort wherewith we ourselves are comforted of God. …
And our hope of you is steadfast, knowing, that as ye are partakers of the sufferings, so shall ye be also of the consolation.
For we would not, brethren, have you ignorant of our trouble… that we were pressed out of measure, above strength, insomuch that we despaired even of life:
But we had the sentence of death in ourselves, that we should not trust in ourselves, but in God which raiseth the dead:
Who delivered us from so great a death, and doth deliver: in whom we trust that he will yet deliver us;" (2 Corinthians 1:3-4,7-10, emphasis added).
For further reading: One of the best books that I have read on the subject of fear and anxiety it the book Calm My Anxious Heart by Linda Dillow, available from Christianbook.com (affiliate link).