12 Principles for Life: Practical Wisdom for Happy Living
What's inside: This encouraging collection of 12 personal principles for life will help you as you grow in godly wisdom and experience the blessings that wisdom brings.
What is Happiness?
"Happy is the man that findeth wisdom, and the man that getteth understanding. For the merchandise of it is better than the merchandise of silver, and the gain thereof than fine gold."

Proverbs 3:13-14
Merriam-Webster defines happiness as "a state of well-being and contentment." The United States Declaration of Independence lists "the pursuit of happiness" as one of three unalienable rights bestowed on all individuals by their Creator.
But the Bible gives us the best definition of happiness: a life blessed by God. The same Hebrew word is translated interchangeably in the Bible as "blessed" (27 times) and "happy" (18 times). And often, when we see the word "happy" in our Bibles, it is directly associated with wisdom.
A happy life is not a trouble-free life.
A happy life is not a life where I have everything I want.
A happy life is not a life free of pain.
A happy life is a life filled with the blessings of wisdom.
I turn forty this month. I know we ladies often like to keep our ages secret, but as I see it, the number of years we have lived is nothing to be ashamed of, especially when it is a milestone birthday like reaching 40. It's a pretty big deal – worth celebrating, yes, but also a time for a thoughtful reckoning.
I am not guaranteed any more days of life, let alone years. Yet should God grant me the fullness of days and life expectancy of an average American woman (81 years according to the latest data) then I am halfway through the time I am likely to have on this earth. This thought is both exhilarating (I still have half my life ahead of me!) and sobering (at least half my years are already gone!).
As I pondered these things, I asked myself, "What are some of the guiding principles that have shaped my life, making me the woman I am today?" There are too many for one post, so today, I want to share twelve of the principles I have learned through life. None of these are original to me; most are principles instilled in me as a child or shared with me at some point by others who were farther along on life's journey.
Each principle has sound scriptural wisdom and is practical and effective when practiced. When I've faithfully lived by wise principles, I have experienced the true happiness they bring. They aren't always easy to practice (see number six!), but they are all simple and will impact your life for good.
Ready for some more happiness in your life? Let's grow in wisdom together!
Principle 1: Whatever You Do, Do It for God
If I chose just one motto to live by, this would be it. My parents instilled this truth in me as a young child, and it has guided me throughout my life. Keeping this principle in focus brings much-needed clarity to our everyday decisions. Asking yourself, "Is what I am about to do going to bring honor to Christ? Can I sincerely ask God's blessing on the choice I am making?" will keep you safe from many wrong choices.
But you know what else? It will give you joy and fulfillment in the right decisions you make, many of which are small, boring, and mundane. Remember what Jesus said about the simple act of giving out cups of cold water? Here's a refresher: "And whosoever shall give to drink unto one of these little ones a cup of cold water only in the name of a disciple, verily I say unto you, he shall in no wise lose his reward." (Matthew 10:42).
Whether you are making a decision over the type of entertainment you'll enjoy, serving your family in small, thankless tasks, or using your talents in front of a large crowd, you'll be able to keep the proper focus if you remember that "whatever you do, do it for God."
"Whether therefore ye eat, or drink, or whatsoever ye do, do all to the glory of God." (1 Corinthians 10:31)
"And whatsoever ye do in word or deed, do all in the name of the Lord Jesus, giving thanks to God and the Father by him. …And whatsoever ye do, do it heartily, as to the Lord, and not unto men; (Colossians 3:17, 23).
Principle 2: If Something is Worth Doing, It's Worth Doing Well
This is another bit of wisdom that I gleaned from my parents from the time I was a young child. Your parents likely taught you the same thing or something similar. While half-made beds, clothes stuffed under the bed rather than put in the closet, and "clean" dishes holding clues to what was eaten on them earlier in the day, are common shortcomings of most children, hopefully, if you're reading this post, you've matured past these pitfalls by now!
But even as full-fledged "grown-ups," we can still be guilty of doing things with only half our hearts, if that. Half-hearted work usually shows up when the chores and tasks we have to do aren't our favorites. We do the bare minimum required of us and nothing more.
The thing about half-hearted work is that there is no joy or satisfaction in it. However, even mundane and thankless work is rewarding when we can take personal satisfaction in a job well done.
Now, we can err on the side of perfectionism and insist on doing everything meticulously. That can also wipe the joy out of our work because few of us can ever achieve true perfection in our daily responsibilities. We must understand that doing something well versus doing it perfectly is different. Insisting on doing something flawlessly is often rooted in pride, whereas doing our work well can and should flow from a heart that desires to glorify Christ in all we do (see Principle 1).
So whether making a meal, cleaning the house, or working your clock-in, clock-out job, if you want to find joy and satisfaction in your work, put your whole heart into it. Always remember, if something is worth doing, it's worth doing well.
"And thus did Hezekiah throughout all Judah, and wrought that which was good and right and truth before the LORD his God. And in every work that he began in the service of the house of God, and in the law, and in the commandments, to seek his God, he did it with all his heart, and prospered." (2 Chronicles 31:20-21)
"His lord said unto him, Well done, good and faithful servant; thou hast been faithful over a few things, I will make thee ruler over many things: enter thou into the joy of thy lord." (Matthew 25:23)
"Whatsoever thy hand findeth to do, do it with thy might; for there is no work, nor device, nor knowledge, nor wisdom, in the grave, whither thou goest." (Ecclesiastes 9:10)
Sidebar
Be encouraged, dear Mama. Your work – yes, even those daily, mundane tasks- matters. It matters today and it will matter for eternity. Being intentional about gratitude, contentment, valuing what God values, and keeping your own heart refreshed by regular time with God will help you to have joy even in the most mundane parts of this wonderful, messy, eternal work of motherhood. Read more here.
Principle 3: People Have Souls; Things Don't
I remember my mom saying this once when something important to her had gotten broken through another person's carelessness. She responded with gentleness to the offending party, and those words have stuck with me ever since. They have even more meaning to me now as I am a mom to four (sometimes rambunctious) boys.
I like pretty things, and I like them kept tidy and well-maintained. That isn't wrong in and of itself: we should take good care of the things God has blessed us with and teach our children to do the same. But I've had to ask myself, am I treasuring things more than people? If something I own gets damaged, am I willing to crush the spirit of the person who caused the harm in my disappointment or anger? If I am, something is off with what I value most.
I have a favorite Willow Tree figurine on display in my dining room. I found it at a local thrift store, and while it doesn't have much monetary value, it has a good deal of sentimental value. That poor figurine has been broken and reglued at least three times since I bought it not long ago. God is undoubtedly trying to teach me something. That figurine is of a mother gently embracing her son in what looks like an "I forgive you" hug. God gently reminds me whenever that decoration has been broken, "It's just a thing. It can be fixed or replaced. Your child's heart is far more valuable and fragile. Handle it with care."
Hold your physical treasures with open arms, so you have room to hold your people close. Always remember: people have souls; things don't.
"And he said unto them, Take heed, and beware of covetousness: for a man's life consisteth not in the abundance of the things which he possesseth." (Luke 12:15)
"For what is a man profited, if he shall gain the whole world, and lose his own soul? or what shall a man give in exchange for his soul? (Matthew 16:26)
Principle 4: Make a Little Progress Every Day
Have you heard that humorous question, "How do you eat an elephant?" The answer is, of course, "One bite at a time." Many times, the responsibilities of life can feel like larger-than-life elephants that we have the job of eating. But since eating an elephant sounds gross and miserable, let's change the analogy to mountain climbing instead – just because something is hard doesn't mean we have to detest every minute of doing it!
I've never done serious, special-equipment-needed mountain climbing, but I grew up only a few hours from the Rocky Mountains and enjoyed several day trips climbing winding mountain trails. During those hikes, as much as my legs and calves burned, screaming at me to stop and turn around, one step after another eventually led to the top of the trail and to the most glorious, majestic views of God's creation that you could wish to see.
As a homeschooling mom, standing at day 1 of the 175 days of instruction per school year required by my state feels a little like I imagine standing at the bottom of Mount Everest feels, especially in consideration of the special needs of my children. This is no easy climb to a mountainside picnic site!
We've all felt that sense of paralyzing dread and overwhelm as we stand gazing at a task, project, or responsibility that seems insurmountable. So we procrastinate, not out of laziness but sheer befuddlement of where to begin.
But the thing I have to remind myself of is that I don't have to conquer the whole year on day one. Day by day, hour by hour, outpouring of grace by outpouring of grace, I can do what I can through the strength God gives me and within my children's abilities. Today, I can put one foot in front of the other and do the next right thing, one step at a time.
And that's how it is for each of us. Whether you want to conquer a big spiritual goal, such as reading through the whole Bible this year, a financial goal, such as paying off debt, or a personal goal, such as teaching your struggling learner how to read, take your first "bite" by breaking down that big goal into small portions that you can realistically accomplish in the chunk of time you can carve out today.
What is it that is overwhelming you today? Remember, you don't have to eat the whole elephant or climb to the top of the mountain in one day. Do the next thing that needs doing and make a little progress every day.
P.S. Turns out elephant meat is actually quite the delicacy according to this article!
"I press toward the mark for the prize of the high calling of God in Christ Jesus." (Philippians 3:14).
"For who hath despised the day of small things? for they shall rejoice, and shall see the plummet in the hand of Zerubbabel with those seven; they are the eyes of the LORD, which run to and fro through the whole earth." (Zechariah 4:10)
Principle 5: Don't Wait Until You're at Someone's Funeral to Tell Them How Much They Mean to You.
There is everything good and right and proper about honoring our loved ones when they pass from this world. But how sad it is that so many times, those beautiful words that are spoken in a eulogy are never said until it is too late for the person they are about to hear them.
Don't wait until tomorrow to tell your loved ones how much you love and appreciate them. Tomorrow may not come. True, it can feel awkwardly mushy telling others what is on your heart, especially if you are out of practice doing so. Push past the awkwardness – it'll become more and more natural the more you do it.
Of course, speaking words is one important way to affirm your care and gratitude for someone, but never underestimate the power of a handwritten note. Especially in this day when so much of people's daily communication is done with hurried texts, emojis, and snapshot peeks into people's lives with no genuine connection, actual handwritten notes handed in person or mailed with a stamp (do people still know what those are?!)  are priceless gifts we can give someone.
Whether verbally, with a handwritten note, or even a thoughtful email, today is the day to speak life-giving words to others. Please don't wait until someone's funeral to tell them how much they mean to you.
"Death and life are in the power of the tongue: and they that love it shall eat the fruit thereof." (Proverbs 18:21)
"We give thanks to God always for you all, making mention of you in our prayers." (1 Thessalonians 1:2)
"Pleasant words are as an honeycomb, sweet to the soul, and health to the bones." (Proverbs 16:24)
Principle 6: Always Be Kind, Even When It Means Not Being Nice
Of all twelve of the principles in this post, this may be the hardest one for me. I am a people-pleaser by nature. I want to be liked and well thought of. I want to be "the nice girl." To illustrate this point, let's talk about something we've all experienced: spinach in our teeth.
If we had lunch together, and I noticed at the end of our meal that you had a piece of spinach stuck in your teeth, it would be uncomfortable for me to tell you that. I might rationalize my decision not to tell you about the spinach because I don't want to embarrass you. I might seem nice as I smile and nod and chat, pretending nothing is wrong with your teeth, but am I really being kind?
What if it was me with the spinach-clad smile? As embarrassed as I might initially be, I would want someone to let me know that I've got a smattering of deep green veggies clinging to my otherwise pearly smile. I want you to care enough about me to tell me something is amiss. I would want you to tell me the truth gently, but the truth nonetheless, even if it was initially awkward or embarrassing.
Now, someone having food stuck in their teeth is of no eternal consequence, but it illustrates how it can be tough to speak the truth to someone when the truth is embarrassing or even painful. Our society screams at us to hush up and never-mind the facts if it might hurt someone's feelings. Live and let live. Be tolerant. After all, who are you to say there's anything wrong with having spinach in one's teeth? How judge-y! Let's all be nice!
But God tells us a better way to be. We must always speak the truth, and it must always be tempered with love (Ephesians 4:15). And when we are committed to telling the truth in love, we will always be kind, even when it means not being nice.
"Faithful are the wounds of a friend; but the kisses of an enemy are deceitful." (Proverbs 27:6)
"Let your speech be always with grace, seasoned with salt, that ye may know how ye ought to answer every man." (Colossians 4:6)
"She openeth her mouth with wisdom; and in her tongue is the law of kindness." (Proverbs 31:26)
Principle 7: When You Borrow Trouble from Tomorrow, Today's Joy and Peace will be the Down Payment
When we fill our minds and hearts with "what if" questions, questions we can't possibly know the answer to, we are trying to handle tomorrow's problems without tomorrow's grace. Corrie Ten Boom famously said, "Worry does not empty tomorrow of its sorrow. It empties today of its strength." And it also empties today of the joy and peace that come from resting in the faithful goodness of God.
There is only one real answer to our what-if questions: "God is enough." That is why he commands (not suggests) that we do not allow ourselves to worry. Worry doesn't usually feel like a choice: it often feels like something over which we have zero control. But that is not the case. We can choose whether to follow the natural inclination of our hearts, which is to let worry and anxiety have full reign, or we can rein in our hearts and pull them back to the truth of who God is and how He has promised to work on our behalf.
Just as the cost of worry is high, so are the dividends when we invest in trusting God: peace, joy, strength, and sufficient grace for today's troubles. So, next time your mind starts to fill with anxiety over the future, remember that if you choose to borrow trouble from tomorrow, the down payment will be the joy and peace you could enjoy today.
"Thou wilt keep him in perfect peace, whose mind is stayed on thee: because he trusteth in thee. Trust ye in the LORD forever: for in the LORD JEHOVAH is everlasting strength: (Isaiah 26:3-4)
"Take therefore no thought for the morrow: for the morrow shall take thought for the things of itself. Sufficient unto the day is the evil thereof." (Matthew 6:34)
"It is good that a man should both hope and quietly wait for the salvation of the LORD." (Lamentations 3:26)
"And he said unto me, My grace is sufficient for thee: for my strength is made perfect in weakness. Most gladly therefore will I rather glory in my infirmities, that the power of Christ may rest upon me." (2 Corinthians 12:9)
We can choose whether to follow the natural inclination of our hearts, which is to let worry and anxiety have full reign, or we can rein in our hearts and pull them back to the truth of who God is and how He has promised to work on our behalf.

EachOrdinaryMoment.com
Principle 8: Take a Little Time Daily to Enjoy God's Good Gifts
Amid the busy demands of life, we scurry from one task to another, "cumbered about with much serving," and in so doing, we often miss out on the simple joys all around us, the good gifts God has hidden in plain sight if only we have eyes to see.
A warm cup of tea on a chilly afternoon, listening to the giggles of a happy child, a favorite meal made with love and enjoyed with the people you love. Belly laughs shared with a friend or your spouse, sending or receiving a handwritten note, petting the soft fur of a cherished pet. Feeling a warm breeze gently playing in the air, smelling fresh-baked cookies, or choosing a tiny "just-because" gift to brighten someone's day. Reveling in the breathtaking beauty of a glorious sunset, listening to the crunch of golden leaves under your feet, or snuggling under a blanket and reading an old classic.
The list could go on and on and on. Even on your busiest days – perhaps especially on your busiest days – slow down for a moment, and take time to enjoy one of God's good gifts.
"Every good gift and every perfect gift is from above, and cometh down from the Father of lights, with whom is no variableness, neither shadow of turning." (James 1:17)
"O taste and see that the LORD is good: blessed is the man that trusteth in him." (Psalm 34:8)
"This is the day which the LORD hath made; we will rejoice and be glad in it." (Psalm 118:24)
Principle 9: Laughter is Medicine, and Tears are a Healing Balm. Use Both Liberally
Some of us love to laugh, to be merry, and to have a good time, but we are embarrassed to be seen with tears in our eyes. Others of us have tender hearts and the tears fall freely, but there is rarely mirth in our hearts that bubbles out in happy laughter. Yet, God has given every one of us both laughter and tears as good gifts, and we need not be ashamed of either one.
Not only are joyful laughter and cleansing tears gifts from God to us, but we can give them as gifts to others. That's why we are told in Romans to "Rejoice with them that do rejoice, and weep with them that weep." (Romans 12:15).
As more research is done, science affirms the health and emotional benefits of a good laugh and a good cry . Each can help to relieve stress, strengthen our bond with other people, and work to release hormones that help us feel better. If it's been a while since you had a good laugh, and yes, a good cry, remember that laughter is medicine and tears are a healing balm, and they've both been designed by our Great Physician for our benefit. (Here are some interesting articles for further reading: (Crying: The Health Benefits of Tears (webmd.com) and Stress relief from laughter? It's no joke – Mayo Clinic ).
"A merry heart doeth good like a medicine: but a broken spirit drieth the bones." (Proverbs 17:22)
"And Sarah said, God hath made me to laugh, so that all that hear will laugh with me." (Genesis 21:6)
"For out of much affliction and anguish of heart I wrote unto you with many tears; not that ye should be grieved, but that ye might know the love which I have more abundantly unto you." (2 Corinthians 2:4)
"They that sow in tears shall reap in joy. He that goeth forth and weepeth, bearing precious seed, shall doubtless come again with rejoicing, bringing his sheaves with him." (Psalm 126:5-6)
"Jesus wept." John 11:35
Principle 10: Comparison is the Thief of Joy, and It'll Rob You Blind
Nicer clothes. Body size and shape. Talents. Marital and family status. Career or ministry success. There is no end of comparison traps for us to fall into foolishly.
Since there is nothing new under the sun, and the Bible speaks so much about the dangers of comparison, we know that it's been an issue for millennia. But perhaps there has never been another time in history when we are confronted with such a constant barrage of influences attempting to yank us away from a place of grateful contentment to a position of either envious dissatisfaction or selfish pride.
Comparison robs us of joy in two different ways. First, when we compare ourselves with someone who we think has more than us, we become discontent. Discontentment morphs quickly into the hideous monster of covetousness, which greedily gobbles up the joy that could be ours: joy in our blessings and genuine happiness for the gifts others have, because we are filled with envy believing those blessings should be ours.
Comparison also steals our joy when we think we are better than the person we measure ourselves against. We begin to believe that our blessings are because we are so good, intelligent, or hardworking. Haughty pride and humble gratitude cannot live in the same heart, and only when we acknowledge the Giver of all good gifts can we experience the "fullness of joy" found in His presence.
Both envy and pride blindfold us so we cannot see the goodness of God in our lives, and when we lose sight of that, we will lose our joy. Beware the thief of comparison because it will rob you blind.
"For we dare not make ourselves of the number, or compare ourselves with some that commend themselves: but they measuring themselves by themselves, and comparing themselves among themselves, are not wise.
But we will not boast of things without our measure, but according to the measure of the rule which God hath distributed to us, a measure to reach even unto you. (2 Corinthians 10:12-13)
"But godliness with contentment is great gain. For we brought nothing into this world, and it is certain we can carry nothing out. And having food and raiment let us be therewith content. But they that will be rich fall into temptation and a snare, and into many foolish and hurtful lusts, which drown men in destruction and perdition. For the love of money is the root of all evil: which while some coveted after, they have erred from the faith, and pierced themselves through with many sorrows. But thou, O man of God, flee these things; and follow after righteousness, godliness, faith, love, patience, meekness." (1 Timothy 6:6-11)
Principle 11: Stay Sweet – God Keeps Good Records
This nugget of wisdom came from the Pastor of a camp I volunteered at for several years as a young adult. He would remind us of this biblical principle every year during staff meetings.
This principle has two sides to it. First, it is a reminder that God both sees and, in time, rewards our faithful work that goes unseen and unrewarded on earth. Secondly, we can trust God to right the wrongs against us. So whether we are serving quietly with no great accolades, or whether we have been wronged and it seems as though the wrongdoer goes unpunished, we can stay sweet and rest in the truth that God keeps good records and as the Judge of the whole earth, he will do what is right. So stay sweet because God keeps good records.
"For we must all appear before the judgment seat of Christ; that every one may receive the things done in his body, according to that he hath done, whether it be good or bad." (2 Corinthians 5:10)
"The eyes of the LORD are in every place, beholding the evil and the good." (Proverbs 15:3)
"Dearly beloved, avenge not yourselves, but rather give place unto wrath: for it is written, Vengeance is mine; I will repay, saith the Lord.
Therefore if thine enemy hunger, feed him; if he thirst, give him drink: for in so doing thou shalt heap coals of fire on his head.
Be not overcome of evil, but overcome evil with good." (Romans 12:19-21)
Principle 12: You Can't Take It with You – But You Can Send It on Ahead
My husband's dad died when Paul was just 19. His dad worked hard as both a pastor of a small, rural congregation and as a businessman, but it seemed there was always more month than there was money and feeding and clothing his family of nine children wasn't cheap. Though their family didn't have much, they always had enough, and my husband remembers that his dad was always generous to others in need, perhaps to a fault. But he lived life by the principle of laying up treasure in heaven, and one day, when his life's race was over far earlier than anyone had expected, he had indeed laid up much treasure there. His eternal investments are still paying rich, spiritual dividends to this day in his children, grandchildren, great-grandchildren, and many others whose lives he touched.
Whether God has blessed you with an abundance of earthly goods or each month's supply is a miracle waiting to happen, remember this eternal truth: You can't take it with you, but when you lay up your treasure in Heaven, you can send it on ahead.
"Lay not up for yourselves treasures upon earth, where moth and rust doth corrupt, and where thieves break through and steal: But lay up for yourselves treasures in heaven, where neither moth nor rust doth corrupt, and where thieves do not break through nor steal: For where your treasure is, there will your heart be also." (Matthew 6:19-21)
Now It's Your Turn
We've looked together at 12 principles for a happy, blessed life. A life lived in the wisdom of the God who created you. Whatever season of life you are in, I pray that you have been encouraged and challenged to pursue true wisdom today and that God will bless you as you do that.
Are there one or more areas that we talked about where you need some growth? Remember the amazing promise from the book of James: "If any of you lack wisdom, let him ask of God, that giveth to all men liberally, and upbraideth not; and it shall be given him." (James 1:5)
Seek God and His wisdom today. These twelve principles are just the start of a wise and happy life.
"So teach us to number our days, that we may apply our hearts unto wisdom." (Psalm 90:12)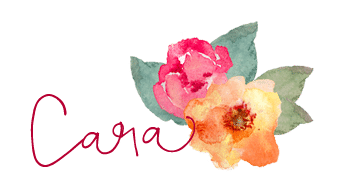 P.S. What is one rule you live by that's not on this list? Please share it in the comments below!