40 Heartwarming and Inspirational Quotes for Mother's Day

40 Heartwarming and Inspirational Quotes for Mother's Day (and any and every time of year!)
Whether you are looking for a quote to add to a Mother's Day card, a birthday greeting, or just a note to say, "Thanks for being a great mom!" this selection of heartwarming quotes by famous people will give you lots of inspiration. Or if you're like me and you simply love reading beautifully crafted words, then pour yourself a cup of tea and read on!
This selection of 40 heartwarming and inspirational quotes includes quotes by Louisa May Alcott (Little Women), Charles Spurgeon (19th century Pastor and author), Laura Ingalls Wilder (Little House on the Prarie), Charles Dickens (prolific 19th century author of books such as Oliver Twist and A Tale of Two Cities), and many others.
This post may contain affiliate links to products we recommend. Read our full disclosure here.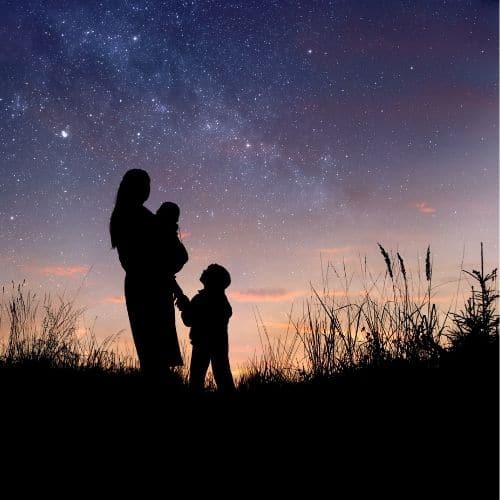 "The clocks were striking midnight and the rooms were very still as a figure glided quietly from bed to bed, smoothing a coverlet here, settling a pillow there, and pausing to look long and tenderly at each unconscious face, to kiss each with lips that mutely blessed, and to pray the fervent prayers which only mothers utter." Louisa May Alcott
"There is nothing in the world of art like the songs mother used to sing." Billy Sunday
"No man is poor who has a Godly mother." Abraham Lincoln
"Gilbert put his arm about them. 'Oh, you mothers!' he said. 'You mothers! God knew what He was about when He made you." L.M. Montgomery
"A mother would have been always present. A mother would have been a constant friend; her influence would have been beyond all other." Jane Austen, Northanger Abbey
"A mom is like a teabag. You can't tell how strong she is until you put her in hot water." Eleanor Roosevelt
"A mother is the truest friend we have, when trials, heavy and sudden, fall upon us; when adversity takes the place of prosperity; when friends who rejoice with us in our sunshine, desert us when troubles thicken around us, still will she cling to us, and endeavour by her kind precepts and counsels to dissipate the clouds of darkness, and cause peace to return to our hearts." Washington Irving
"I cannot tell you how much I owe to the solemn word of my good mother." Charles Spurgeon
"It is the custom of every good mother after her children are asleep to rummage in their minds and put things straight for next morning, repacking into their proper places the many articles that have wandered during the day. If you could keep awake (but of course you can't), you would see your own mother doing this, and you would find it very interesting to watch her. It is quite like tidying up drawers. You would see her on her knees, I expect, lingering humorously over some of your contents, wondering where on earth you had picked this thing up, making discoveries sweet and not so sweet, pressing this to her cheek as if it were as nice as a kitten, and hurriedly stowing that out of sight. When you wake in the morning, the naughtinesses and evil passions with which you went to bed have been folded up small and placed at the bottom of your mind; and on the top, beautifully aired, are spread out prettier thoughts, ready for you to put on." J. M. Barrie, The Adventures of Peter Pan
"The real religion of the world comes from women much more than from men – from mothers most of all, who carry the key of our souls in their bosoms." Oliver Wendell Holmes
"I think this power of living in our children is one of the sweetest things in the world…" Louisa May Alcott, Jo's Boys
"Pride is one of the seven deadly sins; but it cannot be the pride of a mother in her children, for that is a compound of two cardinal virtues — faith and hope." Charles Dickens, Nicholas Nickleby
"Sometimes when your child talks, your friends cannot understand what he says; but the mother understands very well. So if our prayer comes from the heart, God understands our language." Dwight L. Moody
"Our sons shall not be taken from us to unlearn all that we have been able to teach them of charity, mercy, and patience." Julia Ward Howe
"The patience and the humility of the face she loved so well was a better lesson to Jo than the wisest lecture, the sharpest reproof." Louisa May Alcott
"Mothers are the only race of people that speak in the same tongue. A mother in Manchuria could converse with a mother in Nebraska and never miss a word." Will Rogers
"All that I am, or hope to be, I owe to my angel mother." Abraham Lincoln
"A mother is one to whom you hurry when you are troubled." Emily Dickinson
"A mother's arms are made of tenderness, and children sleep soundly in them." Victor Hugo
"Motherhood: All love begins and ends there." Robert Browning
"If I have done anything in life worth attention, I feel sure that I inherited the disposition from my mother." Booker T. Washington
"There is no love like a mother's – she who carries the child that God knits in the womb, she who nourishes and guides, she who teaches and inspires, she who gives of her heart and soul and self for the good and the happiness of her children and her family." Ronald Reagan
"Trying to do the Lord's work in your own strength is the most confusing, exhausting, and tedious of all work. But when you are filled with the Holy Spirit, then the ministry of Jesus just flows out of you." Corrie Ten Boom
"From my mother I learned the value of prayer, how to have dreams and believe I could make them come true." Ronald Reagan
"Those who think that a woman detained at home by her little family is doing nothing, think the reverse of what is true. Scarcely can the godly mother quit her home for a place of worship; but dream not that she is lost to the work of the church; far from it, she is doing the best possible service for her Lord. Mothers, the godly training of your offspring is your first and most pressing duty." Charles Spurgeon
"When we are powerless to do a thing, it is a great joy that we can come and step inside the ability of Jesus". Corrie Ten Boom
"The impression that a praying mother leaves upon her children is life-long. Perhaps when you are dead and gone your prayer will be answered." D.L.Moody
"And just as a little thread of gold, running through a fabric, brightens the whole garment, so women's work at home, while only the doing of little things, like the golden gleam of sunlight, runs through and brightens all the fabric of civilization." Laura Ingalls Wilder
"Dan clung to her in speechless gratitude, feeling the blessedness of mother love, – that divine gift which comforts, purifies, and strengthens all who seek it." Louisa May Alcott
"What is a godly mother? A godly mother is one who loves the Lord her God with all her heart, soul, mind, and strength and then passionately, consistently, and unrelentingly teaches her child to do the same." Elizabeth George
"Mothers have as powerful an influence over the welfare of future generations as all other earthly causes combined." John Stevens Cabot Abbott
"My mother was the most beautiful woman I ever saw. All I am I owe to my mother. I attribute all my success in life to the moral, intellectual and physical education I received from her." George Washington
"I remember my mother's prayers and they have always followed me. They have clung to me all my life." Abraham Lincoln
"A mother is the truest friend we have, when trials heavy and sudden fall upon us; when adversity takes the place of prosperity; when friends desert us; when trouble thickens around us, still will she cling to us, and endeavor by her kind precepts and counsels to dissipate the clouds of darkness, and cause peace to return to our hearts." Washington Irving
"Do you know what hurts so very much? It's love. Love is the strongest force in the world, and when it is blocked that means pain. There are two things we can do when this happens. We can kill that love so that it stops hurting. But then of course part of us dies, too. Or we can ask God to open up another route for that love to travel." Corrie Ten Boom
"There is no institution more vital to our Nation's survival than the American family. Here the seeds of personal character are planted, the roots of public virtue first nourished. Through love and instruction, discipline, guidance, and example, we learn from our mothers and fathers the values that will shape our private lives and our public citizenship." Ronald Reagan
"Some are kissing mothers and some are scolding mothers, but it is love just the same, and most mothers kiss and scold together." Pearl S. Buck
"The heart of a mother is a deep abyss at the bottom of which you will always find forgiveness." – Honore de Balzac
"Where we love is home – home that our feet may leave, but not our hearts." Oliver Wendell Holmes
A Mother's love is something that no one can explain, It is made of deep devotion and of sacrifice and pain, It is endless and unselfish and enduring come what may, For nothing can destroy it or take that love away." Helen Steiner Rice
I hope you enjoyed reading these 40 Inspirational and Heartwarming Quotes for Mother's Day (and every day of the year!).
Being a mom is one of the hardest jobs in the world! Sometimes it can feel thankless, and moms can wonder if their work even matters. If you are a mom, I pray you have been encouraged and that your heart feels a little lighter as you read through these beautiful quotes. And if you know a mom who needs some encouragement today, please share this post with her!
Thanks for reading! Have a lovely day,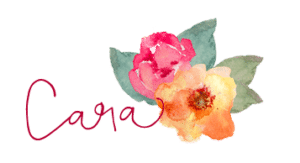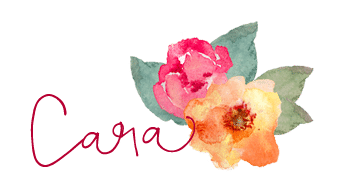 P.S. Do you have a favorite quote for or about moms that I missed? Feel free to share it in the comments below!
P.P.S. I love searching for great quotes for all occasions. One of the best sources I have found is A-Z Quotes. You'll definitely want to check them out!