37 Valuable Life Lessons I've Learned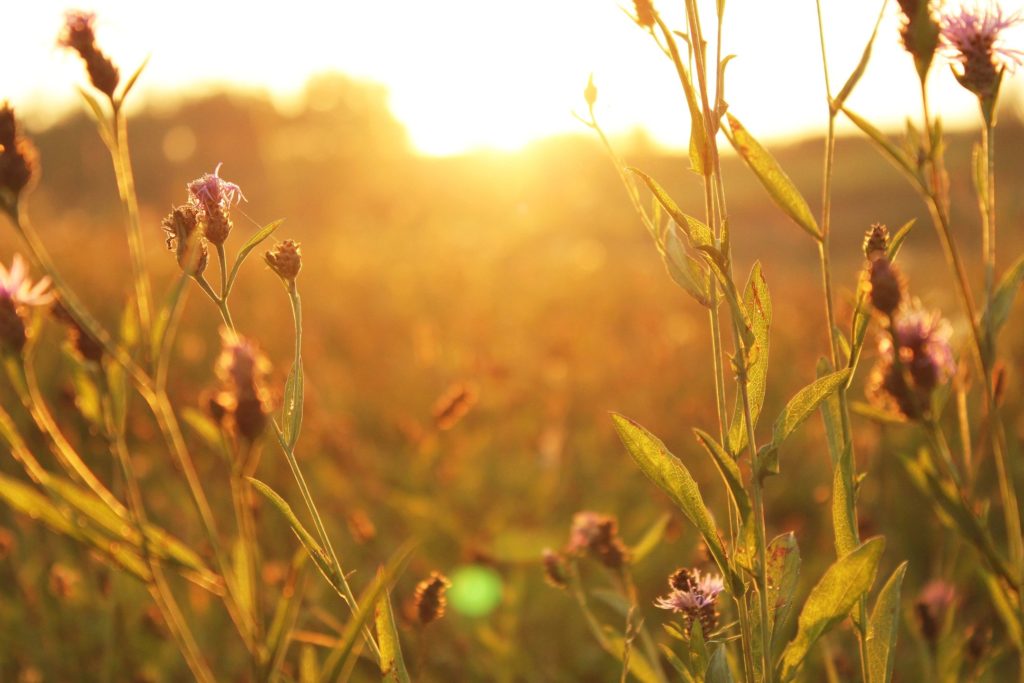 Today is my 37th birthday, and as I've been reflecting back on the years, these are some of the lessons God has taught, and continues to teach me, through the years. They are in no particular order, just things I jotted down as they came to mind.
God is faithful. "Faithful is he that calleth you, who also will do it." 1 Thessalonians 5:24
Pride is as stubborn a weed as it is ugly. "Only by pride cometh contention: but with the well advised is wisdom." Proverbs 13:10
Pride is absolutely toxic to my relationship with God and others. "Only by pride cometh contention: but with the well advised is wisdom." Proverbs 13:10
Blessings come in all shapes and sizes, and they sometimes wear pretty good disguises. "And I will make them and the places round about my hill a blessing; and I will cause the shower to come down in his season; there shall be showers of blessing." Ezekiel 34:26
I can trust God to write my story. Always and forever. "But he knoweth the way that I take: when he hath tried me, I shall come forth as gold." Job 23:10
It takes absolutely no effort to waste time. "So teach us to number our days, that we may apply our hearts unto wisdom". Psalm 90:12
Wasting time just feels icky. Okay, so I don't have a verse for this one, but it's something that I try and remind myself of when I am tempted to fritter my time away on meaningless activities.
It takes intention, discipline and foresight to use my moments wisely. "Walk in wisdom…, redeeming the time." Colossians 4:5
Time spent building and strengthening relationships is never wasted time. For task oriented people like myself, that can be hard to acknowledge! If at the end of the day I have a spotless house, the laundry completed, the project done, but I have ignored my husband and children and hit the "decline" button on my phone when I saw a chatty friend was calling, was that really a day well spent?
I will never be able to please everybody, and maybe not even most. And that's ok, because there is really only One Person I need to be concerned about pleasing. "…not as pleasing men, but God, which trieth our hearts." 1 Timothy 2:4
Smiles are both free and absolutely priceless. Have you ever had your day absolutely turned around because someone gave you a warm smile? I have. And I want to do that for others whenever I can.
There are always (at least) two sides to every story. Take time to gather the facts before jumping to rash conclusions. "He that answereth a matter before he heareth it, it is folly and shame unto him." Proverbs 18:13
When in doubt, giving others the benefit of the doubt is the right thing to do. "[Love] beareth all things, believeth all things, hopeth all things, endureth all things." 1 Corinthians 13:7
Being willing to forgive others is absolutely vital to my spiritual and emotional wellbeing. "And when ye stand praying, forgive, if ye have ought against any: that your Father also which is in heaven may forgive you your trespasses." Mark 11:25
Truly, God has forgiven me of far more than I will ever need to forgive someone else of. (Matthew 18). Indeed, this is a tough statement for me to swallow, a hard lesson to learn. But it is pride that declares, "My sin is not as bad as theirs!" Jesus was very clear that sins of the heart are evil just as sins of the body are. It is pride that cries for God's mercy in my own life, yet shuns to give it to others until they have duly "paid for what they've done". It is pride that prays to thank God that I am not as bad as others, a prayer, which by the way, does not reach the heart of God. God, open my eyes to see how much mercy I have received from you, and strengthen me to extend that mercy on to those who have sinned against me!
When I can't see God's hand, I can still trust His heart. "For I know the thoughts that I think toward you, saith the LORD, thoughts of peace, and not of evil, to give you an expected end. Then shall ye call upon me, and ye shall go and pray unto me, and I will hearken unto you." Jeremiah 29:11-12
Naturally, I am really selfish. Really. Selfish. God knows that, and He will continue to bring people and circumstances into my life for the purpose of refining that dross out of me. "… in lowliness of mind let each esteem other better than themselves." Philippians 2:3
Going for a brisk walk in God's creation is a wonderful tonic for a weary soul. Sometimes getting out for a walk is the last thing I feel like doing, but I can't remember a single time in my life when I have gotten back from a walk and thought, "Boy, I wish I had just stayed home and sat on the couch instead." Okay, well, there was the time when I stepped on a hornet's nest and got covered in stings before arriving back to the safety of my home, but you get the idea!
The world is full of deeply hurting people, many of whom are masters at hiding their pain.
When someone does or says something hurtful, don't automatically assume they meant to hurt you, because they probably didn't.
Hurting people hurt people. Not necessarily intentionally, though. Like a wounded animal that lashes out at a kind master attempting to help them, sometimes we as people do the very same thing. Try not to take it personally.
Let God heal your heart. He is, after all, the Great Physician. "And Jesus answering said unto them, They that are whole need not a physician; but they that are sick.I came not to call the righteous, but sinners to repentance." Luke 5:31-32
When I am hurting, I must be cautious not to lash out and hurt others in response. I can stop the cycle of pain.
Gratitude is the key to peace and joy. "And let the peace of God rule in your hearts, to the which also ye are called in one body; and be ye thankful." Colossians 3:15
Discontent is the thief of peace and joy.
God's Word is the greatest source of comfort in the greatest times of grief. "For whatsoever things were written aforetime were written for our learning, that we through patience and comfort of the scriptures might have hope." Romans 15:4
It's in the times of deep trial and testing that the most growth can take place. "It is good for me that I have been afflicted; that I might learn thy statutes." Psalm 119:71
Laughter is a medicine that has the ability to heal both body and soul. "A merry heart doeth good like a medicine…" Proverbs 17:22
Instead of figuring out how to win a silly argument, find a thread of humor and give it a yank. You might just find the whole argument unraveling in a fit of belly laughs, which is way more fun than having the last word.
Tears are not anything to be ashamed of. They wash our souls, and God thinks enough of our tears as to keep them stored in a bottle.  "Thou tellest my wanderings: put thou my tears into thy bottle: are they not in thy book?" Psalm 56:8
Enjoy the moments. Don't lose the joy of today wishing for the possibilities of tomorrow.
Rejoice in the small victories and keep pressing onward. "I press toward the mark for the prize of the high calling of God in Christ Jesus." Philippians 3:14
Failures will happen. Learn from them, but don't let them define you. "For a just man falleth seven times, and riseth up again…" Proverbs 24:16
Don't ruin a good apology with an excuse. "I'm sorry I did that, but you…". No. Just acknowledge what you've done wrong without shifting the blame back to the other person.
Read a little every day. Never stop learning and growing and being alive.
I cannot out give God. God loves when we give out of a generous heart, and He will see to it that my needs are always met. "But my God shall supply all your need according to his riches in glory by Christ Jesus." Philippians 4:19
Do a little something fun every day. "…joy and gladness shall be found therein, thanksgiving, and the voice of melody." Isaiah 51:3
Whew! That's a lot of lessons! If you've made it all the way to the end, thank you, and I hope you've been blessed, encouraged and motivated to continue to learn and grow each day of your life.
Have a lovely day!