16 Powerful Scripture Promises that will Anchor Your Soul
Inside: When you are going through hard times, you need some rock solid Scripture promises to anchor your soul through the storms of life. Here is a collection of powerful Bible promises that will grow your faith in God.
This post was originally published in April 2020. Last updated January 2022.
As I write this post in the early spring of 2020, the entire world is facing a crisis on a level previously unknown to us. One tiny virus, invisible to the naked eye, has sent our communities, countries, and civilization as we know it into a tailspin. Many of us have been sent inside the four walls of our homes to live, work and play, keeping ourselves at a safe distance from anyone who may be a carrier of the dread illness, or to stop any threat of us infecting someone else.
Though more distanced physically from others than we have likely ever been before, across the globe people are united together in hoping and praying that this crisis will soon come to an end. We watch with hopeful anticipation as scientists and medical providers continue to make a concerted effort to halt the trajectory of this virus through innovative prevention and cures.
Yet many of us are facing difficulties and challenges that have nothing to do with the current global health crisis, though they may well be exacerbated by these current events. Trouble is not something new to us, either. It has been wisely noted that each person is either in a trial, just coming through a trial, or about to enter a trial. And perhaps for you, it is all three of those things at the same time as you may be facing an onslaught of hardships pummeling you one after the other, not unlike our friend Job of ancient times.
Read: How to Persevere with Joy Even When You're Weary
As Christian women and followers of Christ, we must understand that the bedrock truth of the Bible is what we needed before this pandemic, and it is what we still need when it is a distant memory.
These encouraging Scriptures for difficult times are truths that I have clung to as anchors through the years when at times my life felt like a ship struggling to stay afloat on a storm-tossed sea.
Some of these passages hold deep, complex truths that theologians have wrestled through for centuries and authors far more skilled than I have written whole volumes on, truths such as the harmony between both the goodness of God and His sovereignty in view of the very real issue of human suffering.
This post is not a deep theological discussion, but rather a faith-infusing collection of Scripture promises for women like you and me, who are simply taking the Word of God at face value. One thing that I have learned through the years is that I do not have to have all the answers before I can believe. And it is in believing the promises of God in the Bible that I can "both hope and quietly wait for the salvation of the LORD." (Lamentations 3:26).
For further reading: We Rejoice in the Light:: Reflections on God's Good Gift of Light.
In fact, that is what faith simply is – Jesus told Thomas after he expressed doubt that Christ really had risen from the dead. "Thomas, because thou hast seen me, thou hast believed: blessed are they that have not seen, and yet have believed." (John 20:29). Jesus was not talking about a blind faith that recklessly trusts in some unseen, unknown entity.
Thomas had spent three years walking and talking with Jesus, watching miracle after miracle. Yet when faced with something that seemed completely impossible in his own life (the resurrection of Christ), he refused to believe, even after all the other disciples gave testimony to having seen the resurrected Christ with their own eyes. Thomas had plenty of evidence that Jesus was God and that He had the power to do the impossible, yet he stumbled when it was time to make what he knew in his head to be a true reality in his heart.
Jesus was so gracious to Thomas. He gave him the very evidence that he asked for – to see the nail-scarred hands and the spear pierced side. Thomas's faith-filled cry of "My Lord and my God!" reveals to us the transformation that took Thomas from doubt to unshakable faith. We have something equally valuable and powerful – the Word of God which is brimming with "exceeding great and precious promises" and has everything we need for "life and godliness" (2 Peter 1:3-4).
Let's explore several of these Scripture Promises together!
God is Sovereign and rules over all. "The LORD hath prepared his throne in the heavens; and his kingdom ruleth over all." "Thine, O Lord is the greatness, and the power, and the glory, and the victory, and the majesty: for all that is in the heaven and in the earth is thine; thine is the kingdom, O Lord, and thou art exalted as head above all." "Ye are of God, little children, and have overcome them: because greater is he that is in you, than he that is in the world." (Psalm 103:19; 1 Chronicles 29:11; 1 John 4:4).
God loves me. "I have loved thee with an everlasting love: therefore with lovingkindness have I drawn thee." "We love him, because he first loved us." (Jeremiah 31:3; 1 John 4:19).
God knows the end from the beginning. "Remember the former things of old: for I am God, and there is none else; I am God, and there is none like me, declaring the end from the beginning, and from ancient times the things that are not yet done, saying, My counsel shall stand, and I will do all my pleasure:" (Isaiah 46:9-10).
My heart can be ruled by the peace of God instead of fear. "And let the peace of God rule in your hearts, to the which also ye are called in one body; and be ye thankful." "For God hath not given us the spirit of fear; but of power, and of love, and of a sound mind." (Colossians 3:15; 2 Timothy 1:7).
God always has a purpose in my suffering. "But he knoweth the way that I take: when he hath tried me, I shall come forth as gold." "That the trial of your faith, being much more precious than of gold that perisheth, though it be tried with fire, might be found unto praise and honour and glory at the appearing of Jesus Christ:" (Job 23:10; 1 Peter 1:7).
If God is for me, nothing and no one can prevail against me. "What shall we then say to these things? If God be for us, who can be against us?" "Ye are of God, little children, and have overcome them: because greater is he that is in you, than he that is in the world." (Romans 8:31; 1 John 4:4).
My safety comes from God. "I will both lay me down in peace, and sleep: for thou, LORD, only makest me dwell in safety." "There is no king saved by the multitude of an host: a mighty man is not delivered by much strength. …Behold, the eye of the LORD is upon them that fear him, upon them that hope in his mercy; To deliver their soul from death, and to keep them alive in famine. Our soul waiteth for the LORD: he is our help and our shield. For our heart shall rejoice in him, because we have trusted in his holy name. Let thy mercy, O LORD, be upon us, according as we hope in thee." (Psalm 4:8; 33:16-22).
God is working everything, even the hard and painful things, together for my ultimate good. "And we know that all things work together for good to them that love God, to them who are the called according to his purpose." "But as for you, ye thought evil against me; but God meant it unto good, to bring to pass, as it is this day, to save much people alive." "Blessed is the man that endureth temptation: for when he is tried, he shall receive the crown of life, which the Lord hath promised to them that love him." (Romans 8:28; Genesis 50:20; James 1:12).
God will never abandon me. "Be strong and of a good courage, fear not, nor be afraid of them: for the Lord thy God, he it is that doth go with thee; he will not fail thee, nor forsake thee." "Fear thou not; for I am with thee: be not dismayed; for I am thy God: I will strengthen thee; yea, I will help thee; yea, I will uphold thee with the right hand of my righteousness."(Deuteronomy 31:6; Isaiah 41:10).
God will always meet all of my needs. "For the LORD God is a sun and shield: the LORD will give grace and glory: no good thing will he withhold from them that walk uprightly." "But my God shall supply all your need according to his riches in glory by Christ Jesus." (Psalm 84:11; Philippians 4:19).
This world is not my home, and this life is not all there is. "These all died in faith, not having received the promises, but having seen them afar off, and were persuaded of them, and embraced them, and confessed that they were strangers and pilgrims on the earth. For they that say such things declare plainly that they seek a country. And truly, if they had been mindful of that country from whence they came out, they might have had opportunity to have returned. But now they desire a better country, that is, an heavenly: wherefore God is not ashamed to be called their God: for he hath prepared for them a city." (Hebrews 11:13-16).
Others have experienced what I am enduring and have come through victorious. "Take, my brethren, the prophets, who have spoken in the name of the Lord, for an example of suffering affliction, and of patience. Behold, we count them happy which endure. Ye have heard of the patience of Job, and have seen the end of the Lord; that the Lord is very pitiful, and of tender mercy." "For in that [Christ] himself hath suffered being tempted, he is able to succour [bring aid to] them that are tempted." "I have prayed for thee, that thy faith fail not: and when thou art converted, strengthen thy brethren." (James 5:10-11; Hebrews 2:18; Luke 22:32).
Though my body may suffer harm, my soul rests securely in the hands of my Saviour. "Who shall separate us from the love of Christ? shall tribulation, or distress, or persecution, or famine, or nakedness, or peril, or sword? As it is written, For thy sake we are killed all the day long; we are accounted as sheep for the slaughter. Nay, in all these things we are more than conquerors through him that loved us. For I am persuaded, that neither death, nor life, nor angels, nor principalities, nor powers, nor things present, nor things to come, Nor height, nor depth, nor any other creature, shall be able to separate us from the love of God, which is in Christ Jesus our Lord."( Romans 8:35-39).
God's grace is sufficient. "And he said unto me, My grace is sufficient for thee: for my strength is made perfect in weakness. Most gladly therefore will I rather glory in my infirmities, that the power of Christ may rest upon me. Therefore I take pleasure in infirmities, in reproaches, in necessities, in persecutions, in distresses for Christ's sake: for when I am weak, then am I strong." "…the Lord stood with me, and strengthened me;… and I was delivered out of the mouth of the lion." (2 Corinthians 12:9-10; 2 Timothy 4:17).
There are things that I do not understand now, but nothing is beyond the understanding of God. "Known unto God are all his works from the beginning of the world." "For I know the thoughts that I think toward you, saith the LORD, thoughts of peace, and not of evil, to give you an expected end. Then shall ye call upon me, and ye shall go and pray unto me, and I will hearken unto you. And ye shall seek me, and find me, when ye shall search for me with all your heart." "Beloved, now are we the sons of God, and it doth not yet appear what we shall be: but we know that, when he shall appear, we shall be like him; for we shall see him as he is." (Acts 15:18; Jeremiah 29:11; 1 John 3:2).
Someday God will set all things right. "Cast not away therefore your confidence, which hath great recompense of reward. For ye have need of patience, that, after ye have done the will of God, ye might receive the promise. For yet a little while, and he that shall come will come, and will not tarry." "Violence shall no more be heard in thy land, wasting nor destruction within thy borders; but thou shalt call thy walls Salvation, and thy gates Praise." "And I heard a great voice out of heaven saying, Behold, the tabernacle of God is with men, and he will dwell with them, and they shall be his people, and God himself shall be with them, and be their God. And God shall wipe away all tears from their eyes; and there shall be no more death, neither sorrow, nor crying, neither shall there be any more pain: for the former things are passed away." (Hebrews 10:35-37; Isaiah 60:18; Revelation 21:3-4).
Are you standing on the promises found deep within the pages of Scripture? May these powerful truths sink down deep into your heart, and may they anchor your soul securely to the One Who holds You in the palm of His hand (John 10:29).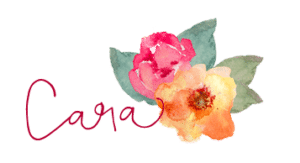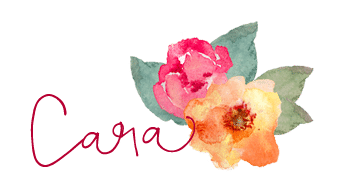 Looking for more encouragement to anchor your soul? Two encouraging books that I have read (listened to!) recently are You Can Trust God to Write Your Story and Suffering is Never for Nothing. (Amazon affiliate links). They are both available as audiobooks, which is how I do almost all my "reading" these days!