Winter Survival Kit Gift-in-a-Jar | A Fun, Frugal Gift Idea!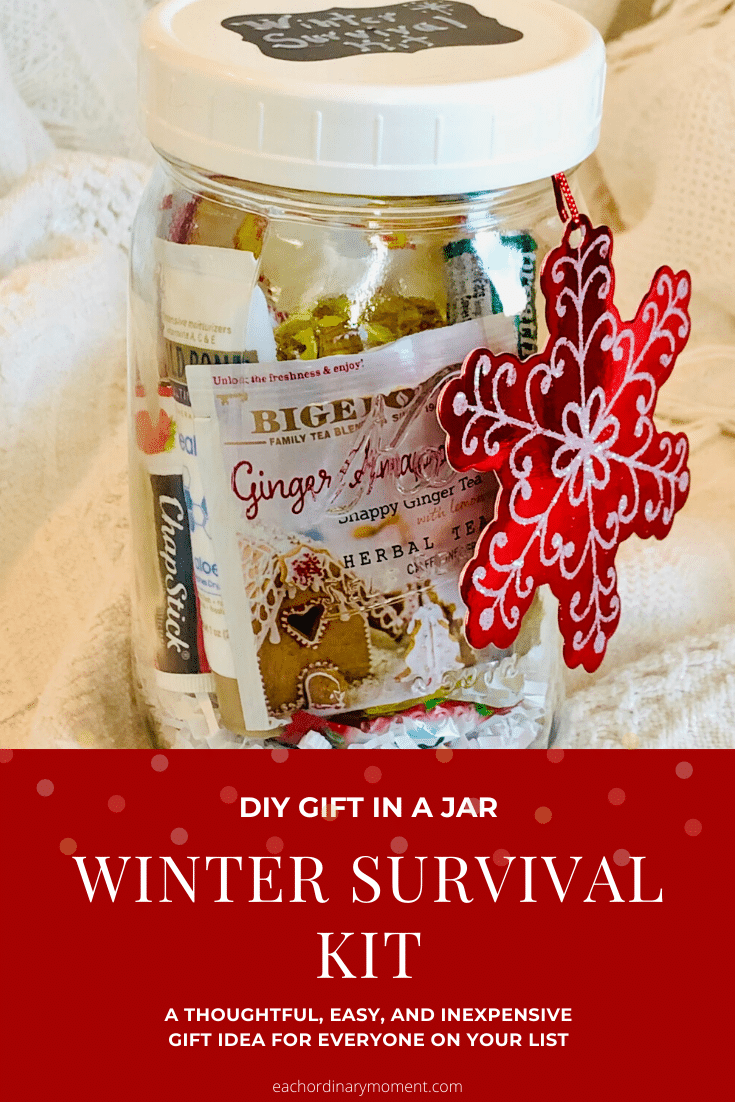 If you are looking for a thoughtful but inexpensive gift for the people on your list this year, here is a fun idea for a gift-in-a-jar with some winter survival items that everyone needs during the long, cold, dry winter months. I like to assemble these gifts in quart mason jars, but you could also use a gift bag, tin, or another pretty container.
This post contains Amazon affiliate links. If you make a purchase through my links, I may receive a small commission (thank you!). Most of these links are to the exact products I used, but feel free to use your own personal favorites!
Our Favorite
Christmas Posts
Supplies you will need for making a Winter Survival Kit Gift-In-A-Jar:
Now for the fun part! Assemble all of your items for however many Winter Survival Kits you plan to make. Lay everything out so that you can go assembly-line style. If you are making these as gifts for your children's teachers/therapist/childcare providers, then let them get involved and turn it into a fun family activity (they may not turn out quite as pretty, but that's okay, because the personal touch will be very meaningful!).
—> You'll also want to check out this recipe for Candy Cane Whipped Shortbread!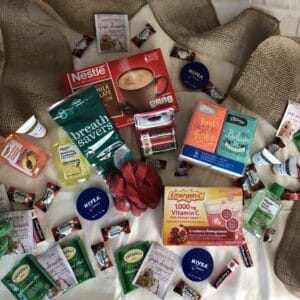 Next, add some shredded paper or crumpled wrapping tissue into the bottom of your chosen container.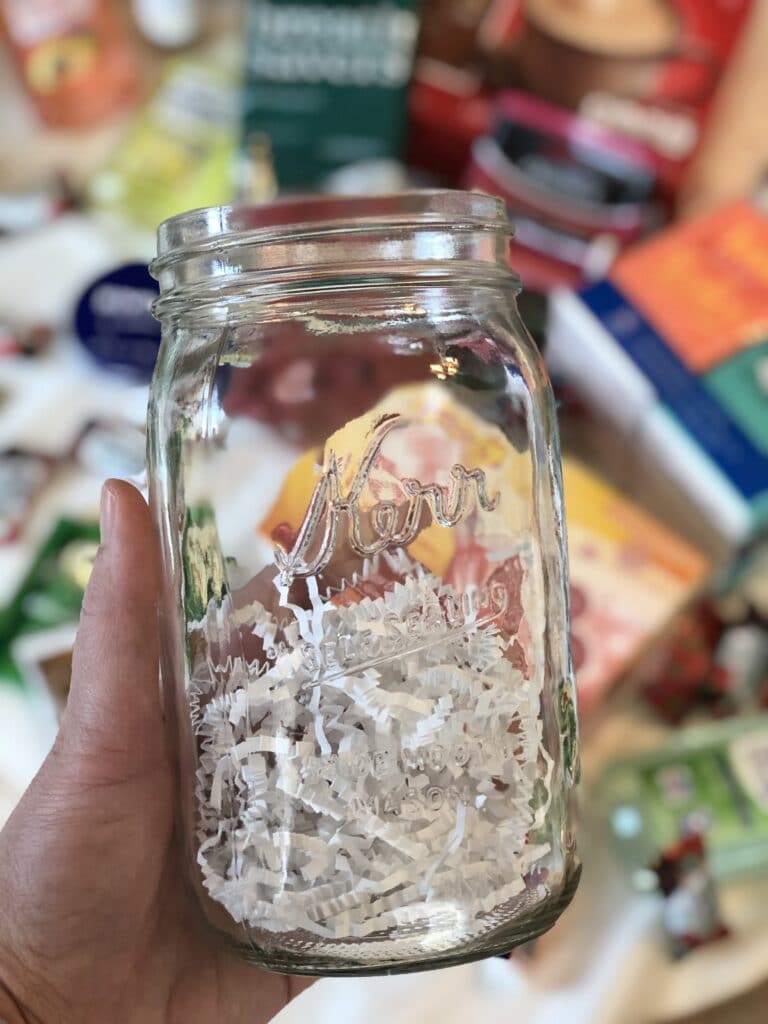 Starting with the largest item (the hot cocoa packet or cup-a-soup packet), begin placing the items into the jar. Move them around as needed so that the contents look pretty from all angles.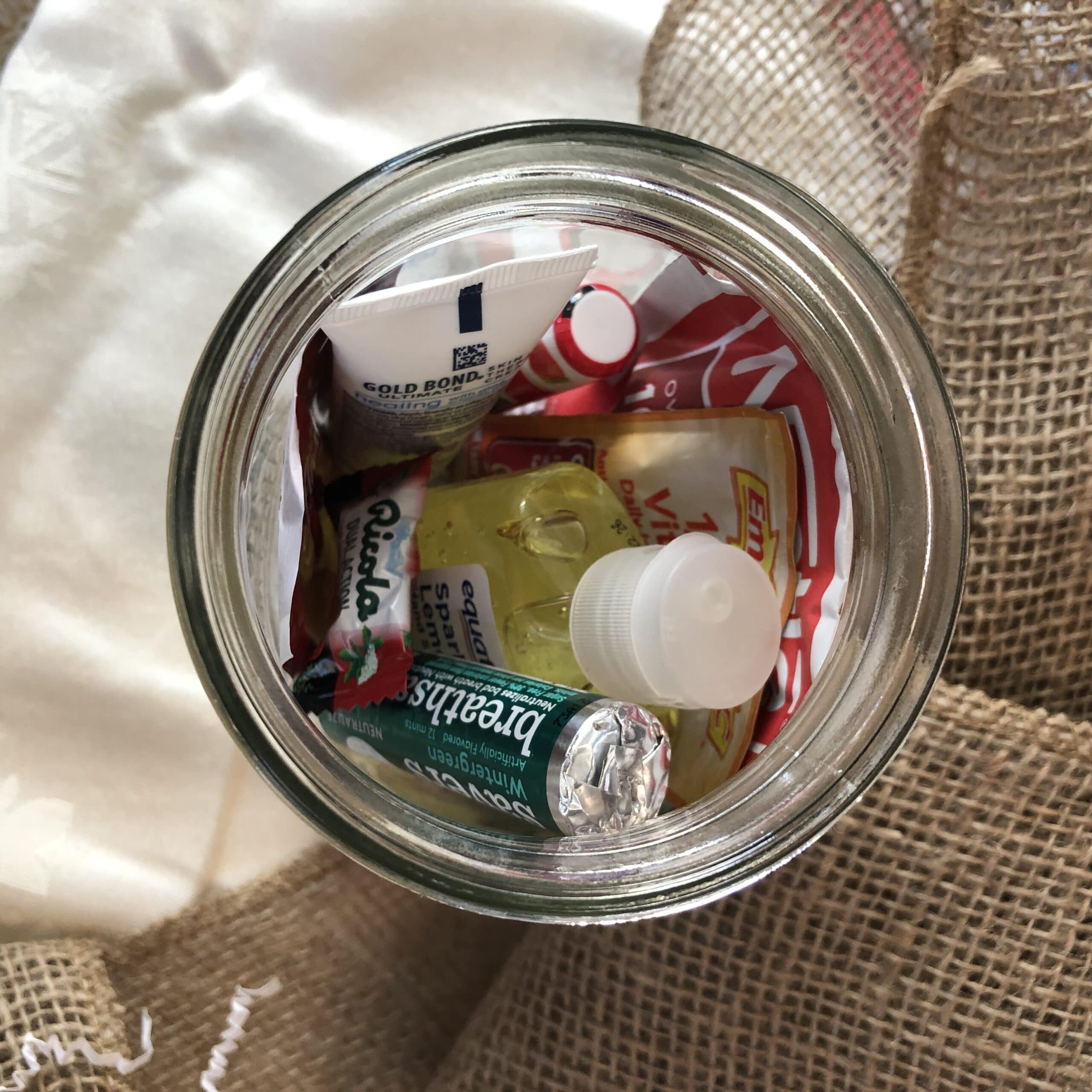 Once your jar is full of the items you've chosen, put a lid on. You can hang a tag from the lid, attach a label to the top of the jar, or both. Add any ribbon or bows that you like (I kept mine pretty simple), and your Winter Survival Kit is ready to be gifted to someone special!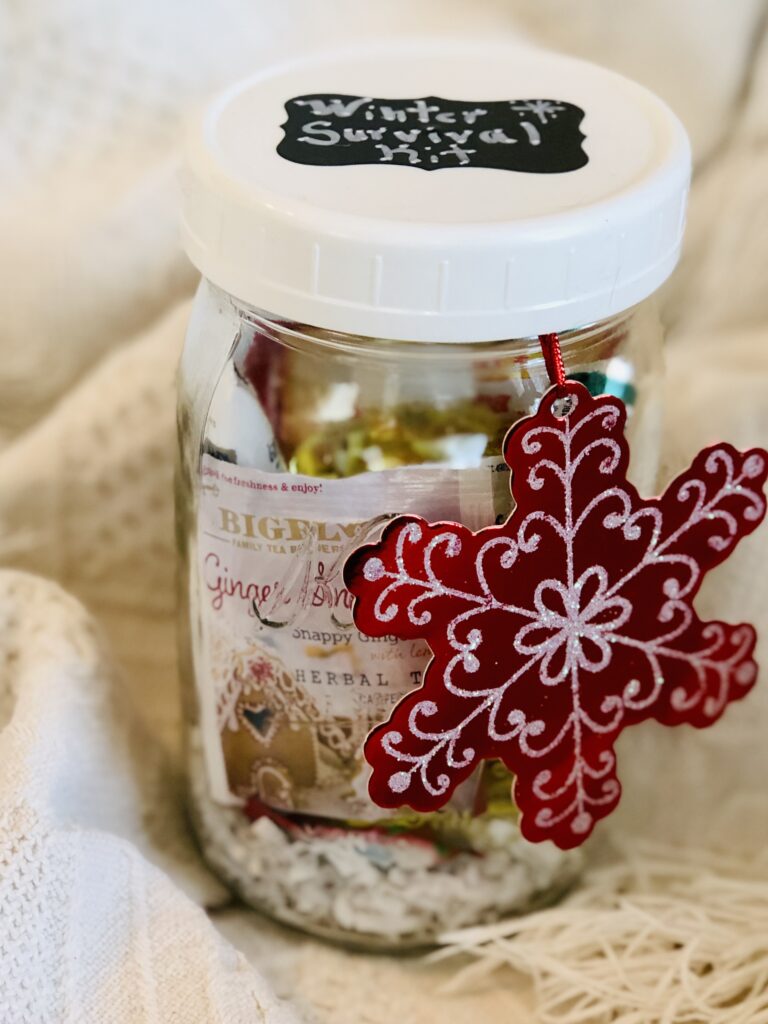 P.S. You may want to make one extra to gift to yourself. Merry Christmas!